By Iris Watson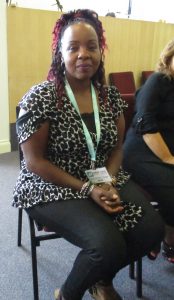 When Kenya born Jane Henya recently returned to her country to visit the Masai community who lived near her family home, she hadn't bargained on being so profoundly impacted by the poverty and poor health of young girls suffering the after-effects of female genital mutilation (FGM).
Now she is saving up to return again soon to help the Masai girls and hopes to find an affordable source of sanitary products to help lessen the girls' risk of infection.
Meanwhile, Jane is helping to organise a quail farm and plans to export live quail which will bring the Masai community both a much-needed protein food and an income.
A group of Christians is going to raise funds to send containers of live quail and non-perishable goods. Each container costs around £3000, but once in Kenya the containers will remain there to help build the farm by providing storage and housing for the quail.
Jane takes up the story: "This is a very big project and it is not for me to do on my own.  I am going back to Kenya as part of the team.
"My heart is so burdened for these girls that I told the Lord I want to be part of this mission. I am helping to raise awareness, collect dry goods and anything that can safely be put into one of the containers.
"My foster kids are all grown up now, although they are still with me in my house.  Some go to university, so I am free to give some time to help others.
"One girl told me how she was sold by her father to his elderly friend as punishment just for being naughty.  At 14 she had her first child.  More babies followed, one after the other. Venereal disease is also a threat to mother and child, and it develops progressively alongside the lifestyle that is forced upon these Masai women."