A PROMINENT CHRISTIAN JOURNALIST who contributed to this paper and the Worthing Herald's Church News has died, aged 83.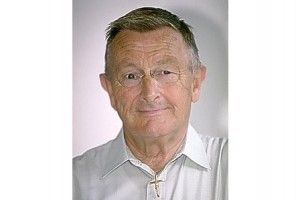 Guy Fleming loved reporting church news and had encyclopaedic knowledge of the local church scene.  When I started this paper as HEART OF WORTHING, he was one of the first people I was advised to meet.
Until and even after he became ill two years ago, he contributed items of local interest to this paper. He also wrote eight history books, including three on the Christian history of Plymouth: Fire in Their Bones, Hidden Fire and Hearts of Fire.
Mr Fleming died at St Barnabas House Hospice, in Worthing, West Sussex on June 26. Guy leaves a wife, Ruby, and a sister, Carolyn.
Melanie Symonds