THE 700 ANNUAL SUSSEX PILGRIMS TO LOURDES have been led by a new pilgrimage director.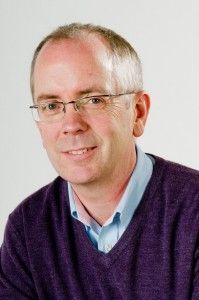 Mike Thoms, former Director of the Ampleforth Pilgrimage, was appointed on 25 July, just in time to join the huge group on their visit to the shrine of Our Lady in Lourdes.  The group from the Roman Catholic Diocese of Arundel & Brighton included teachers, schoolchildren, students and, importantly, sick and disabled pilgrims.
An ordained deacon in the parish of St Catherine's and Christ the King near Uckfield, Mike has three children with his wife Caroline.
Arundel and Brighton's Bishop Kieran Conry O'Brien congratulated Mike on his appointment and also paid a personal tribute to Lady Sarah Clutton: "She has worked so tirelessly, generously and uniquely for the Arundel & Brighton Pilgrimage for the last 35 years. We will never forget everything that she has contributed to the Pilgrimage, and we keep her closely in our prayers."  Lady Sarah, 71, is the daughter of Bernard, 16th Duke of Norfolk and the wife, since 1988, of Nigel Hugh Clutton.