Parents often agonise over their children's education and Christian parents even more because they want their children to have a biblically-based worldview. You can homeschool like increasing numbers of Christian parents have chosen to do, or you can do what some parents in Sevenoaks did – campaign and pray for a State-funded Christian school
Trinity School, Sevenoaks: the 'good news' school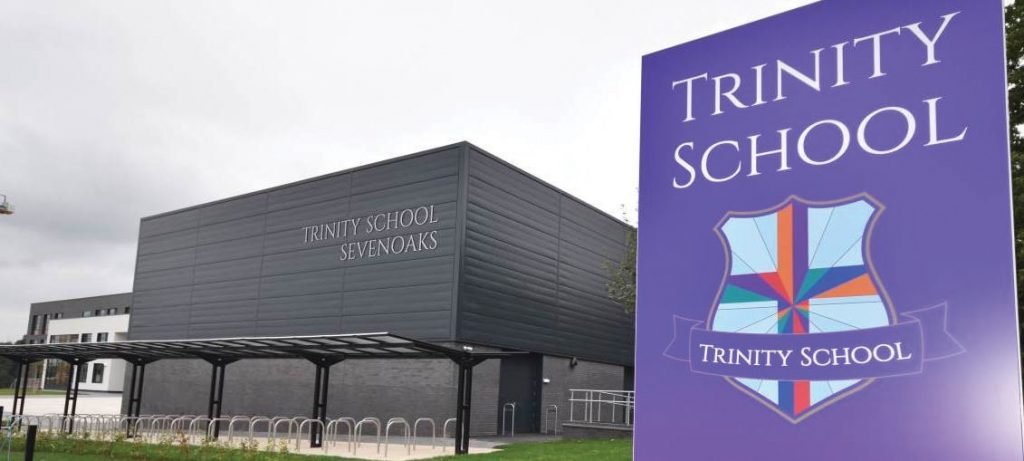 By Trish Cox, a local parent who got involved in praying for the school
Just a few weeks ago Trinity School in Sevenoaks reached a memorable milestone in its short history!
In September 2016 the new £19 million government funded Trinity School building opened it doors to its new cohort of Year 7 students, who join with the established Years 8 -10, some 480 pupils to date. The school plans to open its sixth form in 2018.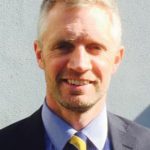 Trinity School is a Christian Free School for pupils 11 – 18. How it came about was something of a miracle and unique in the UK, because it involved 28 local churches of different denominations coming together to form The Sevenoaks Christian Education Trust, which has oversight for the school.
September 2013 saw the school open in three small disused office blocks in the town, but by September 2015 it had transferred to its permanent site, albeit into temporary prefabricated buildings.
Trinity had its first Ofsted inspection in June 2015, 21 months after its establishment in temporary accommodation. The overall 'good' inspection result with 'good' in all four tested areas; Leadership and Management, Behaviour and Safety of pupils, Quality of Teaching, and Achievement of pupils, is testimony to the hard work and total commitment of Sevenoaks Christian Education Trust, the school's leadership team and staff, the governing body, parents and students.
Throughout this whole amazing journey God has been faithful! There have been many challenges and many situations where a dead end has seemingly been reached only to find that God had created a door through which to pass. It has been a journey of faith for all involved. God, who gave the vision for the school in the first instance, has enabled by his Holy Spirit those who trust in him to get on with the job.
Headmaster Matthew Pawson says, "As a Christian school, we promote 'the Trinity Way' in all we do: Truth, Excellence, Love, Leadership and Service. We believe that in doing so, students are well placed to grow into confident, outward focused individuals who live rewarding and purposeful lives. We hold unswervingly to a belief that every Trinity student should receive an education for life in all its fullness."
Do you have experience of home schooling or starting or attending a Christian school? Do you think it's a good idea? Write to letters@heartpublications.co.uk to share it with our readers. Please keep your letters to 200 words or under. Photos are welcome.
Not back to school
Christian homeschooling in the UK continues to grow
By Nathan Field, Teach Manager for Christian Education Europe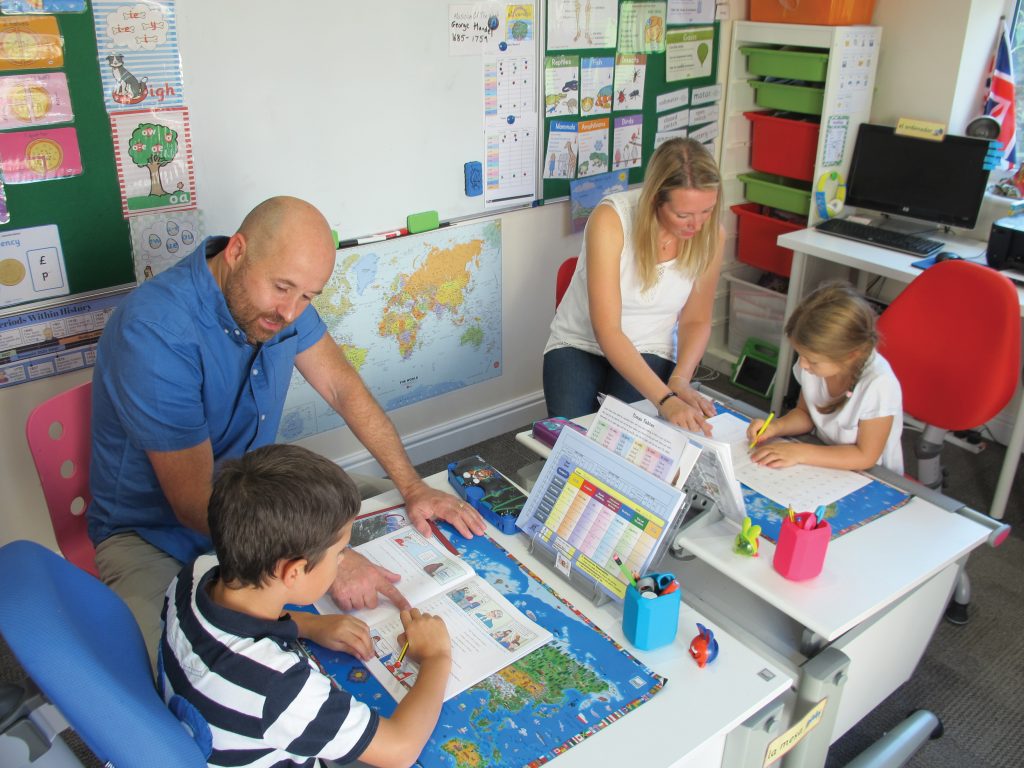 In September, children up and down the country were dropped off at school gates for the start of the new school year. Many, however, simply resumed their academic studies from the comfort of their own homes!
With public schools becom-ing increasingly secularised, Christian parents are considering home education as a viable option for their children. The Vickerys in Oxfordshire are just one of those families. Their eldest was halfway through his reception year when parents Phil and Hannah decided to educate him at home using the ACE programme supported by The European Academy of Christian Homeschooling (TEACH).
Phil, who runs his own construction business, explained: "Somehow it didn't feel right that our son was away from us, his parents, for such long periods of time. As his first year at school progressed, we began to feel like someone else was bringing him up. He was now in an environment where all sorts of other values and influences were being brought to bear upon his young life."
Around this time, the Vickerys met another family whose own children were coming to the end of their homeschooling journey. After hearing their experiences, and with much prayer and thought, they decided to embark on the same journey. Their children, now eight and five, have mum Hannah as their full- time teacher, and are aiming to work towards the International Certificate of Christian Education, which gives students access to colleges and universities.
"We feel blessed and privileged to spend these years with our children, to watch them grow and learn. Our prayer is that when they are older, the years they have spent learning in the home will have given them the character and spiritual strength to then live the life the Lord has called them to live."