OUR NEW KING: AN ORTHODOX CHRISTIAN?
Many have been reassured by the new King's statements of faith in the immediate aftermath of his mother's death, but his track record embraces interfaith, evolution and radical climate change measures
It seems inconceivable that the Archbishop of Canterbury would have made this statement without King Charles's approval: "I know His Majesty shares the same faith and hope in Jesus Christ as his mother; the same sense of ser vice and duty."
And in his broadcast to the nation after the Queen's death, the new King said his own faith was "deeply rooted" in the Church of England and promised that "throughout the remaining time God grants me" he would "uphold the constitutional principles at the heart of our nation".
However, it seems the King may not ascribe to the core Christian belief that Jesus alone is the only way to salvation. Might he compromise on interfaith matters?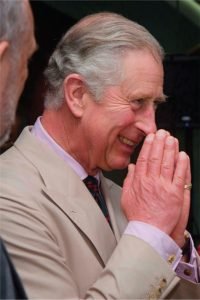 According to Ian Bradley, emeritus professor of cultural and spiritual history at the University of St Andrews, the Queen was able to "embrace the interfaith society that Britain became in her reign without surrendering her own Christian commitment…Charles shares his mother's faith and devotion, though it has a slightly different complexion – perhaps more naturally high church, with a particular affinity for and interest in eastern Orthodox Christianity." (Source: The Guardian)
Intercessors for Britain pointed out that interfaith prayers were included in the service of reflection held in Llandaff Cathedral on 16 September, three days before the Queen's state funeral. The Secretary General of the Muslim Council of Wales said a prayer in the service. They add: "We're not sure who was behind the decision."
Evangelicals also wondered about the King's awareness of the book of Revelation after he endorsed the enormous model 'Birmingham bull' that formed the centrepiece of this summer's Commonwealth Games ceremonies. This was seen as a satanic symbol, similar to the European Parliament's statue of 'Europa' riding a bull – Zeus in disguise. The bull or 'beast' appears in the book of Revelation where it is ridden by a woman and worshipped; in Birmingham a woman rode it, while dancers 'worshipped' it. Prince Charles drove into the ceremony in his Aston Martin.
Of greater concern, though, are the King's longstanding links to the World Economic Forum (WEF) and its influential founder, Prof Klaus Schwab. Many are highly suspicious of the WEF's 'Great Reset', with its promise that by 2030 " you will own nothing and you will be happy." Charles promoted the WEF's online June 2020 conference, speaking from Highgrove of the importance of using the opportunity presented by Covid to rethink our world.
The King's endorsement of drastic, globally led measures to combat what he believes is man-made climate change further feeds disquiet. In his speech at COP 26 last November, he said: "After billions of years of evolution, nature is our best teacher ", showing that he believes in evolution and does not believe that the current earth will pass away.
Charles called for "a vast military style campaign to marshal the strength of the global private sector, with trillions at its disposal far beyond global GDP, and, with the greatest respect, beyond even the governments of the world's leaders" to achieve "fundamental economic transition" from a fossil-fuel economy to a green one.
Ostensibly laudable aims, but a departure from tradition; monarchs are not usually keen on militaristic financial revolutions and the WEF's globalist aims are very different to those of an independent democracy with a centuries-old Judeo-Christian heritage.
In the week after the Queen's funeral, an Iranian Christian's dream started circulating, a warning directed to the King, called 'Never too late to repent and be forgiven'. For a copy of this or his COP26 speech, please email subscribercommunity@heartpublications.co.uk. For a printed copy, please send sae to the office.
---
THE GROOMING OF OUR SCHOOLCHILDREN
Lawrence Fox, the actor and politician, has made a video to alert the public to the shocking RSE (Relationships and Sex Education) curriculum. (#Groomed: How Schools Sexualise Your Children: https://www.youtube.com/watch?v=XA07ta2tJpQ).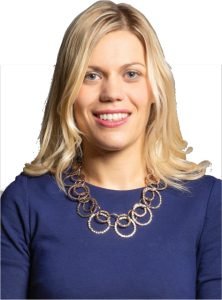 Moreover, the WHO (World Health Organisation) and UN's (United Nations) guidance only endorses the extreme practices and concepts of gender fluidity being taught to our children as 'normal' behaviour, which campaigners say is robbing children of their innocence. (The UK Column's 26 August 2022 broadcast showed the guidance issued).
But only 21 MPs voted against compulsory RSE in England in March 2019, 12 of those being Conservatives, and none of whom are in the current cabinet. As a result of MP Miriam Cates' criticism of inappropriate RSE material, the Children's Commissioner for England, Dame Rachel de Souza, has announced she will investigate it.
Groups seeking to protect young people include the Marriage, Sex and Culture Group, London, (MSC) which works to "expose, equip and encourage" parents and concerned citizens. The MSC's most recent conference was addressed by informed teachers, lawyers and politicians; resources and details are at msc.support or email DrLisa1957@gmail.com.
The Heritage Party, Reclaim and the Christian People's Alliance, as well as the parent-led Schoolgate Campaign are also working to oppose the current RSE curriculum.
We hope to bring more information on this topic in a future issue
---
OUR NEW GOVERNMENT: TRUSS'S TROOPS
Boris Johnson was ousted by his own party over a lack of integrity. So where does the new government stand on moral issues? Carys Moseley of Christian Concern has examined the new cabinet's track records
Abortion
Liz Truss has a lamentable record on abortion and also voted to introduce three-parent babies in 2016.
However, there are quite a few cabinet members who have a generally pro-life voting record. Dr Thérèse Coffey, the new Health Secretar y for England and Deputy PM, is a "conscientious Catholic" according to the Catholic Herald, who has opposed abortion. Her appointment has been strongly opposed by abortion rights campaigners. Dr Coffey recently voted against making DIY abortion permanent in England and Wales, but has also said that women's rights to abortion "are not going to change".
Divorce
The new cabinet's record on no-fault divorce is nearly unanimous – most supported it in 2020. The only opponent was Simon Clarke, the new Secretary for Levelling Up.
Assisted suicide
On assisted suicide, 12 cabinet members are pro-life, with seven having abstained in previous votes, and two not being in office when this was voted on.
What is a woman?
Nadim Zahawi, the new Chancellor of the Duchy of Lancaster (and briefly Chancellor of the Exchequer under Boris Johnson) has stoutly said that "a woman is an adult human female". The others may think that they have managed to duck the challenges, but the reality is that the campaign to enforce lying is not going to go away.
Conversion therapy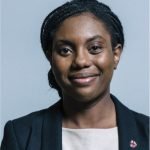 Ex-gay Christians are campaigning for prayer against unwanted same-sex attraction not to be outlawed. The new Prime Minister is unclear on the proposed 'conversion therapy' ban, though it should be said that it was she who promised government funding for the Conversion Therapy Victims' Helpline.
And Kemi Badenoch, now Secretary of State for International Trade, who is said to be Catholic, stated last year that 'conversion therapy' has "no place in a civilised society". Penny Mordaunt, Leader of the House of Commons, and Tom Tugendhat, Minister for Security, are the two cabinet members who are known to support a ban.
Islamophobia
The definition of "Islamophobia as rooted in racism" has attracted a lot of controversy. The Conservative Party is the one mainstream political party that has refused to adopt it. Kemi Badenoch described it as "politically motivated". Back in 2014, Tom Tugendhat criticised the National Union of Students for saying that criticism of Isis is "Islamophobic".
Penny Mordaunt was criticised last year for having engaged with the Muslim Council of Britain, against Whitehall policy since 2009 of "zero engagement". This was implemented after it refused to sack its deputy leader, Daud Abdullah, for endorsing a declaration supporting Hamas which was understood to call for violent attacks on Jews, Israel and British troops.
Most new cabinet members have been silent on 'conversion therapy' and the definition of Islamophobia as rooted in racism. The problem is these are fundamental attacks on free speech and religious freedom, striking at the heart of Christian and western freedoms. Now that ministers have been appointed, they cannot avoid these issues.
This article can be read in full at: christianconcern.com/comment/the-new-cabinet-a-moral-assessment/