The Christian Peoples Alliance 2020 Assembly, 3 October 2020
Firm faith from the Christian Peoples Assembly
Although our 2020 Christian Peoples Alliance Assembly was to have taken place in a London church, by July we realised, like many others, it just wasn't going to happen, so we went online.
"There is no power on earth greater than the power of prayer"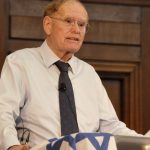 Top of the bill was to be David Hathaway, the renowned evangelist who went to prison for smuggling Bibles into Eastern Europe. When I called him I said: "You don't have to travel. You can speak from your home."
So David spoke to us passionately from his office about trusting God with the difficult political situation we are in: "There is nothing too hard for God in this whole world whether it's healing me from cancer, and that's been twice… whether it's getting me out of prison by a miracle, or whether it's solving the crisis of Brexit. What I'm trying to say to Boris Johnson is there is no greater power on earth than the power of prayer."
He also saw parallels between the 2020 restrictions placed on churches and his experience: "For 30 years I was involved with communist governments. They put so many restrictions on churches that a split happened between the born again, Bible-believing Christians and those who obeyed the government and had their pastor appointed by the government. Every Monday he reported to the local communist party official with a list of the names and addresses of those who'd attended."
Although we're a political party, prayer is the heart of what we do, and we demonstrated our trust in God by starting at 8.30am with an hour of prayer.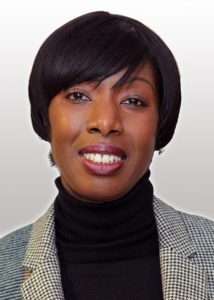 Our President, Maureen Martin, emphasised the power of prayer in defeating the challenges ahead. She will be our lead candidate for the 2021 London Assembly elections. Maureen joined the CPA to stem the tide of the erosion of Christianity from our culture, in which the government has mostly been complicit so far.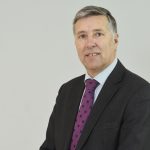 Paul Girvan MP, from the Democratic Unionist Party, explained how abortion and same sex marriage are being imposed on Northern Ireland, against the will of the people.
Another challenge is how the border will work with Ireland after we end the Brexit transition period. There is an idea that we have a binding treaty with the EU which means there can be no border, but he argued that this is false. Free trade with the rest of the UK is part of the Good Friday agreement.
Girvan also gave a wonderful testimony of how God had walked with him through his life, opening doors and solving problems.
He echoed David Hathaway's concerns about church closures: "Once you break the habit of meeting together, it's hard to get people back. An awful lot of science and statistics being used are totally questionable in terms of what's going on.  We've given up freedoms that we fought for."
Rev David Hull of Methodist Evangelicals Together spoke passionately about the state of Methodism, telling us: "The situation is dire and heart-breaking." He had launched 'Remaining faithful' last year with 150 ministers committed to staying faithful to biblical teaching on marriage, despite the fear of losing their church-funded homes and salaries.
God is bigger than all the challenges we face
As we went through the day, we kept stopping and praying about the pressing issues of our times: Covid, elections, abortion, Brexit, Northern Ireland, families and marriage. God is bigger than all the challenges we face. We will never simply accept evil.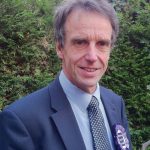 As the Leader of the CPA, I then led a session on Relationships and Sex Education in schools, with the help of Helen Spiby Vann, a parent, who has exercised her right to ask what is being taught to her children. Religion is a key part
of the Equality Act and we, as Christians, have the right to know what schools are teaching and to demand that Christian views are taught.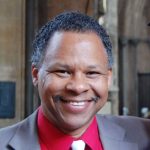 For the finale, Robin Jegede Brimson prayed for the CPA and gave us five key messages, on the importance of setting up hidden, powerful prayer groups, plus the need for discipleship and young leaders. Veronika West shared recent prophetic visions she had received about Britain being a 'prodigal' nation that God would eventually restore. When lockdown had begun, she felt God had showed her that families needed to pray and share communion at home on a daily basis. This needed to be replicated nationwide in a wave of national repentance. God was calling the UK to decide whether to follow God in purity or Baal, the demon god of the Bible who led God's people into pagan practices. "How long will the Church compromise?" she asked.
The Assembly was a long day, and was still going at 7pm. God is at work in the Christian Peoples Alliance. We will yet take our place in government!
by Sid Cordle