After 70 years of miracles, David Hathaway is still "standing" on the Bible
'Power through fire'
By David Hathaway
Eurovision Publications (Tel: 01924 453693)
Evangelist, speaker, and author David Hathaway has had many opportunities to trust God and he describes a few of them in his latest book, based on a series of messages he recorded during lockdown, specifically for the British Church.
He describes an occasion when he was invited to speak to Russian Holocaust survivors in Israel. They put a condition on him coming: "We will listen to you, if this Jesus will heal our sickness today". And by miracles, he did.
This has been a hallmark of his 70 years ministering around the world.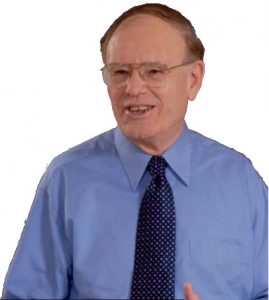 And as a man of faith, Rev Hathaway is horrified at the way he sees the British Church acquiescing to defeatism. At the beginning of the book he challenges the Christians of Britain with the statement: "Never before in Britain have… people been ordered to spy and report their neighbours for breaches of the law! Never for more than 1000 years, even during two world wars, has there been an order from the government to close the churches. Incredibly, this order did not just come from the government, it also came from Church authorities."
David Hathaway is now 88 and still preaching. His aim is to remind Christians that the apostle Paul wrote: "For the kingdom of God is not in word but in power." (1 Corinthians 4:20)
There was the time when he was diagnosed with throat cancer. The surgeon told him one Friday he would have to operate on his throat the following Monday.
The cancer had disappeared
When he went to the hospital on the Monday, and they did their final checks, the cancer had disappeared. The surgeon said to David he could see knife marks and wanted to know who cut the cancer out! David's answer was: "His name is Jesus".
David describes standing on God's Word when he was smuggling Bibles into Communist countries, when he was arrested and put in prison, when an assassination attempt was made on his life. Each time he saw God's power at work.
Any moans about the book? Only about the presentation of the material. People tend to buy books on impulse. This book has shiny paper, small print and a type face that a certain age group (mine) finds hard to read without squinting!
That does not distract from the importance of the material in the book, about how each of us need to demonstrate the power of Christ in our lives.
by Gordon Pettie