Practical, deep teaching from a career bringing hope to the hopeless
'Healing through creativity'
By Fiona Horrobin
Sovereign World Publications (Tel: 01524 753805)
Need a 'classy' book for a coffee table? This would be ideal.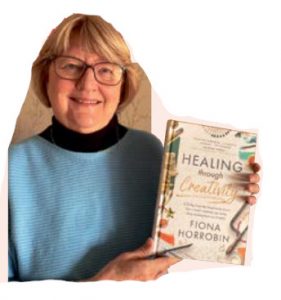 The author, Fiona Horrobin, is a leader of the Christian healing organisation, Ellel Ministries.
The book's quality, layout and photos are amazing. Other people's comments about the book include: "It's so beautiful! A work of art in itself! Love the layout, incredible photos, so much colour!"
Her vicar urged the team to try to help her
The comments are all true. It really is the kind of book you pick up and say, "Wow!"
Happily this book is as 'classy' on the inside as it is on the outside. Ellel Ministries began in the 1980s in Lancashire, founded by Fiona and her husband, Peter.
From the very beginning, its purpose has been "to bring healing to those in need, and teaching others how to do the same".
Fiona, and others of the team at Ellel Ministries, have worked hard at studying the Scriptures and learning the keys to bring hope to the hopeless, and healing to the broken. The book contains deep teaching, and wonderful truths. What is so encouraging is that each truth is illustrated with stories from the lives of those who have applied the truth to their own lives and have received their healing.
One such person is Sarah, who came to the centre in desperate need of help. She was on the highest dosage of psychiatric drugs and came direct from the psychiatric hospital. Because of things in her younger life, she had no desire to live. Her vicar urged the Ellel team to try to help her. Fiona shares in the book the principles the team adopted in helping her, based on the prophetic words of Isaiah 61, telling of the healing that Jesus Christ would bring into our broken world.
"The Spirit of the Lord God is upon me, because the Lord has anointed me to preach good news to the poor, He has sent me to heal the broken-hearted, to proclaim freedom to the captives and release for the prisoners."
This book describes Sarah's journey and that of many others, through chapters which talk about fear and anxiety, the breakdown of family life, what happens in the womb, how to receive your healing, and practical prayers to pray.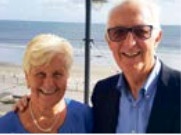 Gordon, along with his wife Lorna, is part of the leadership team of Revelation TV, a 24/7 Christian television station that broadcasts in the UK on Sky 581 and Freesat TV 692, and throughout the world via the Roku Box and Apple TV. Gordon's passion is writing and he is the author of eight books.