Evangelist, theologian and apologist Canon Michael Green, who died on 6 February aged 89, has been affectionately remembered for his "infectious joy" and "hunger for God".
The author of over 50 books, Dr Green combined academic ability with a practical enthusiasm for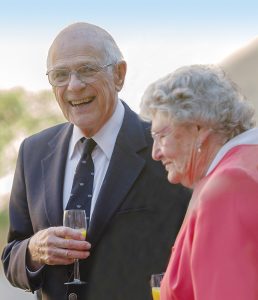 evangelism. According to Canon J John, Dr Green's work dispelled the myths that "you couldn't be a scholar and an evangelical",  and that "the only people who believed that the Holy Spirit might be a powerful and active force in the world today were those who were uneducated and knew no theology".
He served as principal of St John's Bible College in Nottingham during the early 1970s, before becoming the rector of St Aldate's, Oxford. Then he left for Canada, to be Professor of Evangelism and New Testament at Regent College in Vancouver. Returning to the UK in 1992, he led Archbishop George Carey's Decade of Evangelism Springboard Initiative alongside Bishop Michael Marshall, later becoming Honorary Fellow at Wycliffe Hall Theological College. He was married to Rosemary and they had four children.
Evangelist Matthew Fearon of Ravi Zacharias International Ministries said Green's "sense of humour… allowed him to get away with more than most… his lightness of theological touch and intimacy with Christ saw him reach an audience far beyond the Christian community…"