Paul Cain, a popular figure of the charismatic movement, died on 13 February aged 89.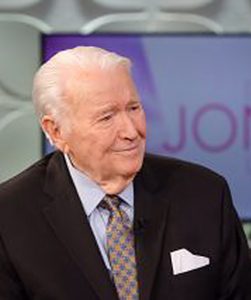 The US Pentecostal leader was part of the controversial Kansas City Prophets in the 1990s, working alongside ministers such as Bob Jones and John Paul Jackson. He was known for predicting an unprecedented worldwide revival.
According to a statement on his Facebook page, Cain saw "many miracles, signs and wonders and many healings" during his 76 years of ministry. In 2005 he stepped down from ministry for a period after details of personal immorality were confirmed by fellow ministers Rick Joyner, Mike Bickle and Jack Deere.
His colleagues at Paul Cain Ministries said: "He lived his life for, and to, the glory of God. He was the friend of friends to those in lowly positions and to world leaders and officials.
"He loved the Lord, and the Lord was truly the magnificent obsession of his heart."