In front of the Paris Shoah Memorial: the names of the camps where Jews were sent for execution
In October I had a very blessed time in Paris with the pastor and church of the "Good Samaritan".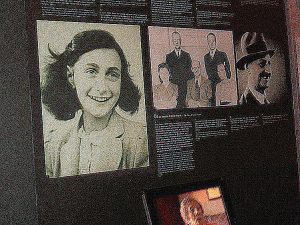 During my time there, I visited some of the Jewish memorial sites. Before the Second World War there was a large Jewish population in Paris, but this was decimated during the Holocaust. As I toured three of the former Jewish areas of Paris, there were plaques and memorials in quite a few different locations commemorating the deportations of the Jewish population to the camps. At the bottom of these plaques it said: "Nous n'oublierons jamais" (We shall never forget).
There was also a memorial to Anne Frank and her family, who were betrayed and deported to Auschwitz in 1945 where they all died, except her father, who published his daughter's now famous diary about her experience.
We must not forget to pray for Jewish people to accept that Jesus is the Messiah. Also, we should pray for Paris and France, as there are very few believers there and they really need to see a breakthrough.
Paul Marsh
Angmering, West Sussex