School life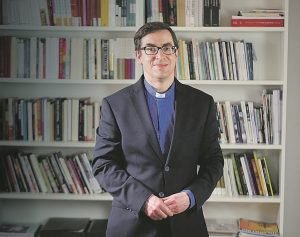 Voice for Justice UK, Coalition for Marriage and Christian Concern have all condemned the firing of an Anglican school chaplain – but the Church of England itself has been conspicuously silent on the matter.
Rev Dr Bernard Randall lost his job at Trent College in Long Eaton, Derbyshire, for a sermon presenting church teaching on same sex marriage and encouraging respect and polite debate on the issue.
Interrogated by the school authorities, Dr Randall was told that his beliefs were not relevant. The school told the local authority he was a potential risk to children, and even reported him to Prevent – the government's counter-terrorism watchdog! Prevent didn't take any action, but in the meantime Dr Randall was in anguish over being considered as a potential terrorist.
Dr Randall was in anguish over being considered a potential terrorist
The popular chaplain gave the talk after some students at the school complained about the extreme LGBT ideology they were being taught. The school had invited LGBTI educationalist Elly Barnes to teach staff how they could 'embed gender, gender identity and sexual orientation' in the school. During her training, Barnes told staff to chant "smash heteronormativity".
Dr Randall's sermon merely explained the Church of England's own teaching on the subject, yet the independent school with a supposedly 'evangelical' Church of England ethos suspended him and later made him redundant.
The Christian Legal Centre is helping Dr Randall oppose the deplorable way he has been treated at an employment tribunal expected to take place this June.
Lynda Rose, CEO of Voice for Justice UK and an Anglican priest, says: "This is a travesty of justice.  But, more than that, it reflects the growing intolerance and bigotry against Christian belief that is being relentlessly pushed by secular and LGBTQ+ activists… this is overt Christophobia."
Colin Hart, chairman of Coalition for Marriage, says: "Rarely is there a clearer example of those who would impose LGBT ideology on children and adults, and trample on the consciences of those who respectfully disagree."
In contrast, Premier reports that the Archbishops of Canterbury and York and the Bishop of Derby have so far been unwilling to publicly back the chaplain. Andrea Williams, CEO of Christian Concern, told the Daily Mail: "It is incredibly disappointing, but sadly not surprising, that the leadership of the Church of England have failed to speak up in support of Dr Randall."
School chaplain's case exemplifies the global spiritual battle
---
Make school hymns wishy-washy, says C of E
The Church of England has suggested that school assemblies should avoid hymns with strongly Christian lyrics that may make non-Christian pupils or teachers uncomfortable.
In a statement in May to its more than 4,000 schools in England and 200 in Wales, the Church encouraged staff to make sure parents, pupils and teachers feel included in collective worship.
---
Welsh kids forced to study atheism
Compulsory atheism lessons were introduced in Wales in March.
The Senedd voted to scrap RE and replace it with the new 'Religion, Values and Ethics' (RVE) curriculum, which will teach humanism and atheism alongside Christianity and other faiths.
---
New  life
Northern Irish fight abortion imposition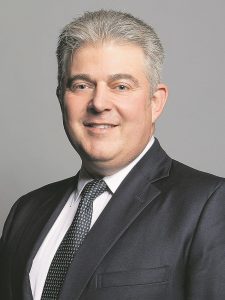 When Westminster MPs and peers voted to give themselves sweeping new powers to enforce abortion on Northern Ireland, many Unionist politicians and pro-life campaigners were outraged.
Now they are fighting back.
Since the House of Commons and House of Lords passed the Abortion (Northern Ireland) Regulations 2021 Act in March, the Secretary of State for Northern Ireland has authority to provide abortion services.
The regulations legalised abortion right up to birth for disabilities, including Down's syndrome, cleft lip and club foot.
The Presbyterian Church in Ireland has called on the NI Secretary not to impose the new legislation, and Northern Irish peers have expressed their strong opposition in the House of Lords. They lamented the lack of public consultation and denounced the scheme as a threat to devolution.
Lord Shinkwin, who was born with brittle bone disease, said the new laws were "state-sponsored lethal disability discrimination" informed by Nazi eugenics, and even 'pro-choice' peer Baroness Fox called the move "an obvious flouting of democracy".
The Givan Bill has been launched at Stormont that aims to stop babies with non-fatal disabilities being aborted.
PM Boris Johnson has also been given a letter from the Centre for Bioethical Reform Northern Ireland, signed by more than 250 Irish ministers, opposing the regulations. The group intends to take the NI Secretary to court if he attempts to implement the laws.
The CBR letter encourages all anti-abortion MPs to walk out of the legislative assembly: "Stormont must fall and control of our laws must be negotiated back to our own soil before it returns. It is time to make the murder of pre-born children a red line that we cannot cross."
"State-sponsored lethal disability discrimination" informed by Nazi eugenics
Northern Irish pro-life MPs' bid to protect their unborn babies from Westminster's laws is mirrored in the US, where pro-life Texas governor Greg Abbott has successfully banned abortions on babies older than six weeks. Up to a dozen other states are set to follow suit, forbidding the killing of pre-born babies where there is a heartbeat.
---
Doctors demand end to DIY abortion
Over 600 medical professionals have signed an open letter to the Prime Minister, the First Minister of Scotland and the First Minister of Wales, calling for home abortion services to be scrapped.
The signatories cite the dangers of the practice. A leaked email from NHS England reveals the "escalating risks" of home abortion. Meanwhile, polls show that the general public are against DIY abortions and most GPs have serious concerns about their safety.
---
Church life
Christians can have their say on conversion therapy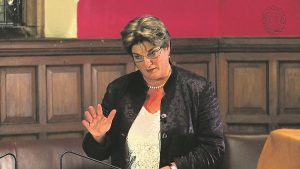 The Queen's Speech in May announced the UK Government would launch a consultation on gay conversion therapy before banning the practice.
Coercive methods are denounced by church leaders as much as gay campaigners, but activists are pushing for what they call 'hate prayer' to be banned too.
While Welsh bishops issued a statement welcoming the conversion therapy ban, a report by Breitbart asked "why legislators would seek to outlaw a voluntary practice that has helped many people to find peace" and Spiked online columnist Joanna Williams wrote that if the ban goes ahead, religious leaders would be free to counsel heterosexuals "but would be forbidden from offering the same advice to homosexual people" – thus reintroducing discrimination against gays in law.
The Northern Ireland Assembly has already passed a motion to ban gay conversion therapy in all its forms.
---
Singing in church in the balance
Church congregations could be allowed to sing again after 21 June, according to the government's 'road map' out of Covid restrictions.
However, the rise of the Indian variant in May threw that date into doubt.
Meanwhile Dr Mike Yeadon, former Chief Scientific Officer of vaccine producer Pfizer, has denounced the fears over virus variants, declaring that, while they may be more transmissible, they are milder. "I call them samients", he said in May.
Although the government issued 'guidance' only, most churches have been keen to comply and have remained closed, even after a campaign by Christian Concern persuaded the government to withdraw its ban on places of worship opening.
---
Churches running at a loss
UK parishes are running at a loss due to the enforced closures last year and the loss of booking fees for life's 'rites of passage'.
While churches have been unable to 'hatch, match and dispatch', Sara Allen of Allen Property Consultants says that some face bankruptcy or insolvency: "Five thousand of the 12,000 Anglican churches are still affected by the closures and parishes are running at a loss. We're helping pastoral teams open their buildings so they can take bookings for weddings, as well as getting through the backlog of christenings, baptisms and funerals or memorial services for those whose funerals were just a handful of people at the graveside or crematorium.
"The Church has lost about £200 million in fees, but there is also the impact of no pastoral care for those eager to marry and start families.
"Research in the London Diocese showed that most adults who are searching for God find him once they marry, or have babies."
---
Scottish Church reconsiders same sex marriage
The Church of Scotland's General Assembly meeting in May debated legislation to allow same-sex marriages.
If the Assembly agreed to the move, presbyteries would have till the end of the year to respond and a final decision would be made at next year's Assembly. The outcome of the debate wasn't known as we went to press.
---
Scottish church ban was illegal
The High Court in Scotland ruled in March that the Scottish government's Covid-19 ban on in-person worship gatherings was a breach of human rights.
A group of 27 church leaders had challenged the ban with the support of the Christian Legal Centre.
Scottish churches were allowed to meet in person with immediate effect.
---
Blackpool discriminated against Christians
Judge Claire Evans of Manchester County Court has blasted Blackpool Council for banning bus adverts for the Lancashire Festival of Hope with evangelist Franklin Graham.
The adverts merely said "Time for Hope!" yet were removed by the Council and Blackpool Transport because of Graham's biblical views on marriage.
Judge Evans said the Council's actions were "the antithesis of the manner in which a public authority should behave in a democracy".
The Council was ruled to have been in breach of the Equality Act.
Meanwhile, Graham's organisation and a Scottish church are taking legal action against the owners of a Scottish conference centre which also cancelled Graham's booking because of his beliefs.
Last spring Franklin Graham had to cancel a UK tour after large venues cancelled their bookings under pressure from LGBT
activists. Soon after all the venues were closed anyway by the government as part of their Covid-19 measures.
---
Street life
Preacher arrested for quoting the Bible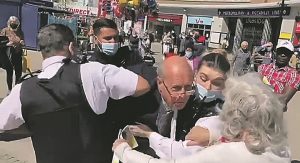 An elderly London pastor was handcuffed and roughly taken away by police after preaching about biblical marriage in the centre of Uxbridge on 23 April.
When John Sherwood, 71, refused to stop preaching he was pulled down from the steps he was on and suffered injuries to his wrist and elbow.
A police statement says a member of the public alerted police, alleging that the pastor was making homophobic comments.
Although he was released after a night in jail, Sherwood said: "I wasn't making any homophobic comments. I was just defining marriage as a relationship between a man and a woman.
"I was only saying what the Bible says – I wasn't wanting to hurt anyone or cause offence. I was doing what my job description says, which is to preach the Gospel."
After seeing a video of the incident, Andrea Williams of Christian Concern told the Daily Mail it was a "brutal arrest".
Fellow pastor Peter Simpson added: "If there was a Pride parade in Uxbridge, the police would support it even if Christians were offended."
A report has been passed on to the Crown Prosecution Service, meaning further action might be taken.