Massive petition against vaccine passports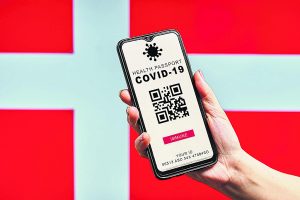 More than 275,000 UK citizens signed a petition against Covid-19 vaccine passports, triggering a debate in Parliament on 15 March.
The petition said: "Such passports could be used to restrict the rights of people who have refused a Covid-19 vaccine, which would be unacceptable."
Several MPs spoke in the debate against the infringement of civil liberties, but the government did not rule anything out.
The International Air Transport Association (IATA) is working on launching the IATA Travel Pass; a digital platform for passengers which will allow border agencies to verify that air passengers have received their Covid-19 jabs by approved authorities. The EU also plans to roll out a digital travel certificate before the summer, to kick-start foreign travel, although some EU countries are concerned the certificates will be discriminatory against the unvaccinated.
Government plans to use digital immunity passports were revealed by the BMJ in September 2020, but at the end of 2020, vaccine minister Nadhim Zahawi said: "We have no plans to introduce so-called vaccine passporting."
However, by January the government admitted it was funding trials. The passport, which uses facial verification technology, was to be tested by directors of public health within the NHS, with two trials completed by 31 March 2021, according to digitalhealth.net.
The companies conducting the trials had assured them that the certificate does not include name, address, NHS number or any other identifying information.
A letter from an MP to a constituent dated 19 March confirmed that "The government does not plan to make the Covid-19 vaccination mandatory". However, it is conducting a review into whether "Covid-status certification could play a role in reopening our economy, reducing restrictions on social contact and improving safety."
But Northern Ireland pastor Rev Paul Burns told Premier: "We would cease to be the Church," if a vaccine certificate was an entry requirement.
Before the debate, the UK Medical Freedom Alliance and Lawyers for Liberty wrote an open letter to the government to list their "grave concerns" and say vaccine passports have "no place in a democratic and free society".
The doctors and lawyers stated that International Health Regulations prohibit measures that are discriminatory and impede international travel. They emphasised the lack of scientific evidence that Covid-19 vaccines prevent either infection with or transmission of Sars-CoV-2.
The vaccines' rapid testing and trial status were also emphasised.
Those who signed the petition received an email link inviting them to share their views by  23:59 on Monday 29 March.
You can find out more about this Review, and share your views on the potential implementation of COVID-status certification, here: https://www.gov.uk/government/consultations/covid-status-certification-review-call-for-evidence.
Conclusions and the outcome of the review will be set out in advance of Step Four of the "roadmap" out of lockdown.
---
'DNA-harvesting' Chinese firm supplies UK tests
Britain's security agencies were urged to investigate MGI Tech, one of the UK's testing suppliers, after its Chinese parent company was accused of trying to collect and store US citizens' DNA obtained in Covid testing labs for genetic research. MGI Tech is a subsidiary of BGI, a Chinese genomics firm. (Source: Sunday Telegraph, 7 February 2021)
---
Northern Irish pro-life win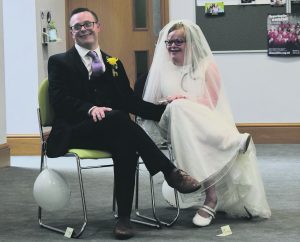 In a rare success for pro-lifers, Northern Ireland's politicians have voted to protect disabled babies from being aborted right up to birth.
MLAs voted 48-12 in favour of the Severe Foetal Impairment Abortion (Amendment) Bill on 15 March. Abortion on the basis of non-fatal disability (eg Down's Syndrome) will be illegal if the bill becomes law, but remains legal in the rest of the UK.
Christian values campaign group CARE commented: "MLAs have voted to end a form of disability discrimination… We would urge MLAs to continue backing this bill as it moves through the next stages."
Campaigner Heidi Crowter, who has Down's Syndrome, made the case for protecting unborn babies diagnosed with disability. She said that such a measure would make her feel that her life was worthless.
---
Scots allowed to offend God but not people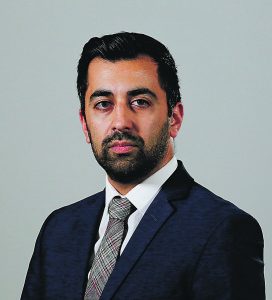 While an Englishman's home is his castle, that privilege will no longer apply in Scotland.
The Scottish Parliament has passed a law which creates a new criminal offence of "stirring up hatred" whether in public or at home.
The SNP's controversial Scottish Hate Crime bill aims to protect individuals' sexuality and gender identity, but abolishes the offence of blasphemy.
However, campaigning Christian groups secured amendments that mitigate some major threats to evangelism and Christian sexual ethics. Now 'intent' has to be proven, protections for religious debate have been added, and a section that would have criminalised the possession of 'inflammatory materials', which could have included the Bible, has been dropped.
---
Move towards digital ID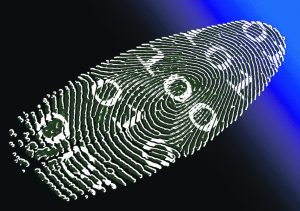 A government consultation over digital ID ended on 11 March.
The stated aim of the 'Trust Framework' is to help people prove who they are without the need for physical documents, to save time and money, and increase "public confidence" in digital identification.
Digital Infrastructure Minister Matt Warman said: "Establishing trust online is absolutely essential if we are to unleash the future potential of our digital economy."
******
The UK is to have its own 'star wars' agency, echoing the USA's DARPA.
The Advanced Research and Invention Agency (ARIA) will fund "high risk research for big results". Rather than boldly go into deep space, though, it will more likely dive into deep state as it will specialise in the internet and GPS.
---
EA releases film on Covid grief
The Evangelical Alliance has produced a spoken word film addressing the grief caused by Covid-19.
Created by evangelist Phil Knox, 'Lament' identifies with the suffering of the pandemic but also expresses the hope found in Christ. It can be used in online services and is available at: eauk.org/lament.
---
MPs want to ban prayer over unwanted same sex attraction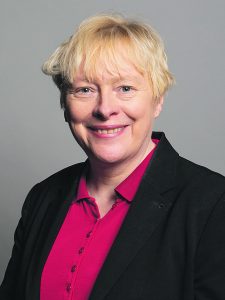 After three government advisors on LGBT+ issues resigned – including a gay Christian – blaming the government's slowness to ban so-called conversion therapy, the Prime Minister has restated his intention to outlaw the practice.
However, the government's hesitance has been attributed to its desire not to damage religious freedom in the legislation. Some MPs apparently have no such qualms, attacking churches which hold to the Bible's teaching on sexuality in their speeches.
Prayer and pastoral support were lumped in with damaging methods of changing sexual orientation in a debate on the issue in March. Labour's Angela Eagle wanted, "being told by faith leaders or your family that you are sinful" and "being told to pray harder to change" to be made illegal.
"The pernicious power of prayer must be dealt with"
Tory MP Alicia Kearns claimed there is "no conflict with spirituality," yet wants any prayer inconsistent with LGBT theology to be criminalised.
The Christian Institute's Ciarán Kelly said the MPs' ignorance on faith is "deeply worrying", adding: "A pastor or church should not face prosecution if a gay man or woman… seeks help in following Christ's teaching on sexual ethics."
The UK Director of the Evangelical Alliance, Peter Lynas, has written to Boris Johnson to explain that the opposition's proposals on a ban are a "direct threat to religious liberty".
Meanwhile, LGBT activist Matthew Hyndman, who co-founded the lobby group Ban Conversion Therapy, wrote in The Independent that "the pernicious power of prayer must be dealt with".