Vicar faces sack for breaking Covid guidelines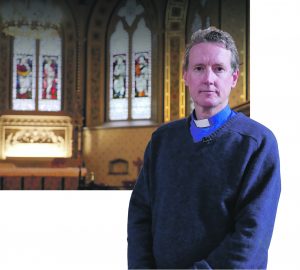 Covid-19 restrictions on worship were lifted in England by the UK government on 19 July, but one vicar could lose his job for breaking the previous rules.
Rev Charlie Boyle is accused by the Church of England of hugging a mourner, putting out Bibles and singing 'Thine be the glory' on Easter Sunday with no mask. He and his family could be evicted from the vicarage.
"It's only my faith that is keeping me going"
In the Mail on Sunday, Rev Boyle accused the Church of "bullying" and trying to force him out of his job at All Saints Church in Poole, Dorset.
The vicar said: "It's only my faith that is keeping me going and my belief that God has a good and perfect plan."
What would Jesus do in such a crisis?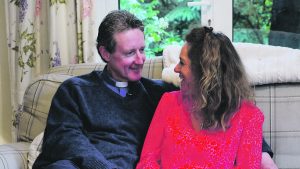 He added: "During the pandemic, due to government guidance, churches and their congregations have become places of division and fear instead of the places of prayer, refuge, worship, outreach and hope they should be. We must all take precautions of course, but we also have to ask the question of what Jesus would do in such a crisis?"
The Christian Legal Centre described the allegations against Boyle as "farcical".
---
First black head of EA dies
Rev Joel Edwards, General Director of the Evangelical Alliance for 11 years, died of cancer on 30 June, aged 70.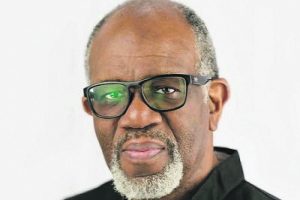 He was the first black Pentecostal head of the EA, serving from 1997 to 2008. He was also General Secretary of the African and Caribbean Evangelical Alliance before the appointment, and after leaving was International Director of Micah Challenge, a coalition against poverty. He was also appointed a commissioner for the Equalities and Human Rights Commission.
An EA statement said Rev Edwards "confidently promoted his evangelical faith and values in the public square".
The former Archbishop of York, Lord Sentamu, tweeted that Joel was "a very dear brother in Christ, and a friend" who "served [Jesus Christ] "with exceeding joy and faithfulness".
The Archbishops of Canterbury and York said: "We are deeply saddened at the death of our dear friend and brother Joel. He worked tirelessly for many years with churches of all denominations to find common purpose, seek unity and encourage us all to try and learn to disagree well."
---
Down's syndrome lady challenges Abortion Act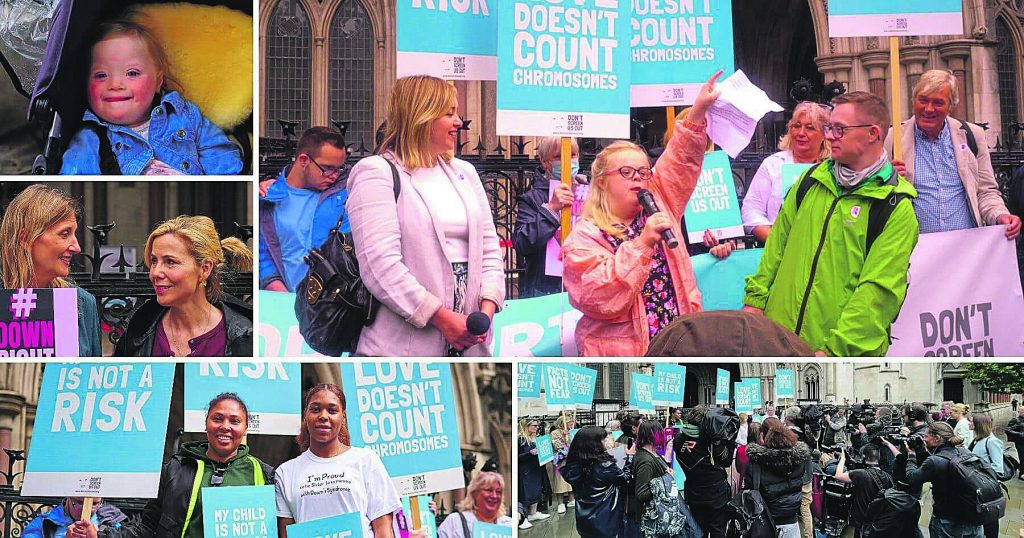 Dr Tess Lawrie, founder of the Evidence Based Medicine Consultancy, wrote an open letter to the UK's MHRA (Medicines and Health Regulatory Authori Heidi Carter (centre) leads a rally against the Abortion Act outside the High Court. Actress Sally Phillips, left, who is a Christian and had a Down's syndrome son in 2004, also joined the rally
A woman with Down's syndrome, Heidi Carter, is seeking to protect disabled babies from late-term abortions.
The Abortion Act 1967 permits disabled babies to be aborted up to the time of birth – with conditions ranging from Down's syndrome to mere cleft lips.
Doctors repeatedly pressured her to abort
Carter, a pro-life activist, has filed a joint challenge with Máire Lea-Wilson, who has a son with Down's, on the basis that the Act discriminates against the disabled because babies without disabilities cannot be aborted after 24 weeks. Lea-Wilson also complains that doctors repeatedly pressured her to abort her son before he was born.
If Carter and Lea-Wilson win their High Court action, abortions of babies with disabilities will not be permitted after 24 weeks' gestation.
There was also a major pro-life victory in July, when an attempt to introduce abortion on demand, for any reason, right up to birth, failed in the House of Commons.
---
BBC's LGBT bias exposed
An investigation by the BBC's complaints unit has acknowledged that the broadcaster's LGBT correspondent, Ben Hunte, wrote a biased article.
Hunte's report on a High Court ruling suspending the use of
puberty-blocking drugs over-emphasised that the move could cause gender-confused young people to commit suicide. The BBC has now admitted that the article was one-sided, broke the rules on how the media should report suicide and could lead vulnerable young people to end their lives.
The article also failed to mention the "legitimate" views of those who oppose the use of puberty-blockers, and quoted an LGBT activist with no specialist  knowledge of gender dysphoria and a woman who was suspended by the General Medical Council for running an unlicensed transgender clinic.
It has also been revealed that an LGBT group at the BBC has tried to vet Radio 4's Today programme on trans issues.
The Christian Institute's Ciarán Kelly said: "If journalists have agendas set for them by activists, they become campaigners and cease to be a reliable source of information."
---
Police, prisons and NHS cave in to transgenderism
The negative effect on women resulting from society's capitulation to transgender ideology is becoming clearer.
Firstly, women's crime statistics in England and Wales are being wrongly inflated as police place crimes by men identifying as women in the female category. The Christian Institute says at least 16 police forces now record offences according to the offender's self-declared 'gender identity' rather than biological sex.
Secondly, the High Court ruled in July that men who identify as women can be housed with female prisoners in England and Wales, despite the risk to women prisoners.
Women's toilets can be used by male workers identifying as women, even if female staff object
Thirdly, an NHS Trust has decided that men who claim to be women can use ladies' changing rooms and toilets. According to the Staff Trans Equality Policy of the Rotherham, Doncaster and South Humber NHS Foundation Trust, women's facilities can be used by male workers identifying as women, even if female staff object.
Meanwhile, in a victory for free speech, a former tax consultant has won her appeal against an employment tribunal after she lost her job in 2019 for tweeting that people cannot change biological sex. Maya Forstater's approach was deemed "not worthy of respect in a democratic society" by the tribunal employment judge, but the appeal tribunal overturned the decision in June.
In her appeal, Ben Cooper QC said that biological sex is "real, important, immutable, and not to be conflated with gender identity", and changing one's appearance "does not change a person's sex".
---
New "anti-woke" news channel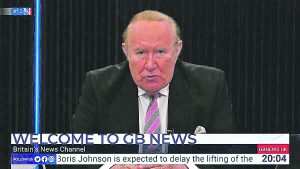 GB News, a new Freeview news channel that launched in June, attracted more viewers than the BBC or Sky in its first hour.
The new channel aims to allow free speech on controversial issues, in response to the established channels' apparent bias against traditional values, and has been called "anti-woke". Its chairman, former BBC presenter Andrew Neil, is one of the most respected journalists in British media.
The launch was not without technical glitches, but according to the TV industry magazine Broadcast, GB News attracted 336,000 viewers in its first hour – beating the BBC's 100,000 and Sky News' 46,000.