There is so much evidence for anti-Semitism in the Labour party, particularly after Jeremy Corbyn became its leader, that I was surprised Paul Cambell (Letters, Aug/Sept) played it down and then blamed the Conservatives.
Just type 'Labour and anti-Semitism' into your search engine and you'll find page after page of overwhelming evidence.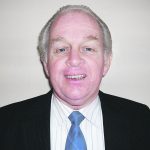 Consider the facts: many of Labour's top people in Momentum are blatantly anti-Semitic and many Jewish Labour MPs have suffered vile abuse, with the likes of Luciana Berger and Ivan Lewis resigning from the party.
Over 70 testimonials have been submitted by former staffers and more than 100 by party members; the latter also yielded at least 15,000 screenshots of allegedly anti-Semitic statements.
Also – and this is quite unprecedented – you have an ongoing investigation of Labour by the Equalities and Human Rights Commission which has already ordered that compensation be paid to whistle blowers.
To cap it all, Jeremy Corbyn himself was widely reported to have called Hamas and Hezbollah his friends and even invited them to the House of Commons.
The sea of Palestinian flags waved at the 2019 Labour conference was not shown on TV, however.
The point is that anti-Semitism is far more than anti-Jewish prejudice – it is actually against God himself who chose the Jews as his special people, as Moses and Samuel discovered (Exodus 16:8 and 1 Samuel 8:7).
Anti-Semitism has been around for as long as Israel has existed and, sadly, appears to be increasing.
As Christians we are called to pray for the peace of Jerusalem on the basis that God has not finished with Jerusalem, Israel or the Jewish people.
This doesn't mean that we have to blindly support everything that Israel does, but it does mean that we have to support God's ultimate purpose for his covenant people, irrespective of party politics.
Rev Mervyn Tilley, Chairman of Focus on Israel, Romford, Essex