– says a former missionary doctor who survived kidnapping
 In the face of increasing mind control, Dr David Donovan believes the Church isn't ready for what's coming next
Dr David Donovan, his wife Shirley and two fellow missionaries were kidnapped by an armed gang in 2017. They spent 22 days on a pontoon in a flooded swamp of the Niger Delta. Fellow hostage Ian Squire, an optometrist from Surrey, was shot on the first day for singing 'Amazing Grace' to lift their spirits. Now David speaks to HEART about what their harrowing experience can teach the UK Church
When they came for us, we were naked, sleeping and unaware.
That memory of our kidnap, so brutal, sudden and unexpected is sobering.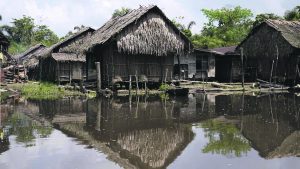 A walled mission compound, floodlights, steel doors and window bars were no match for the armed gang which broke down the door during the night and kidnapped us just four years ago on 13 October 2017.
Assumed safety, familiarity and routine counted for nothing. Nor did our service: we'd worked in that region for 14 years and were known across the surrounding communities.
And so it will be with Jesus' return: "But take heed to yourselves, lest your hearts be weighed down with carousing, drunkenness, and cares of this life, and that Day come on you unexpectedly. For it will come as a snare on all those who dwell on the face of the whole earth. Watch therefore, and pray" (Luke 21:34-36).
New paradigm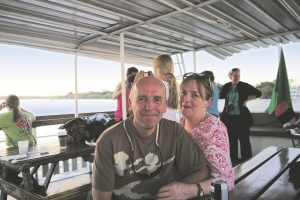 Much has been spoken of the new paradigm that lurks at the door of Western democracy. Shapeless and ill-defined, we catch glimpses of its features, which are authoritarian and prescriptive.
Each week, YouTube prophecy updates pedal new horrors to stoke the 'remnant' believers (assuming the updates have not been censored for 'breaching community guidelines'). Concerningly, there's an almost salacious relish for the next outrage.
Then we have the media circus called the "news", where the Taliban, vaccines, glacier recession and the plight of Covid-hit drag shows vie for centre stage.
What is the appropriate response to all the voices in such a crowded marketplace of fear and uncertainty?
And what should we expect in these latter days? Is it not all foretold?
Deifying science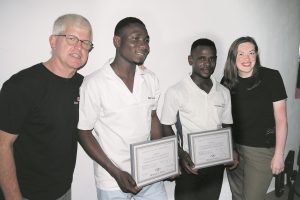 Francis Schaeffer stated that where God has been rejected, tyranny will abound. With the deification of science and militant atheism on the rise, seducing many from a biblical understanding of Creation and the natural order, the door is indeed open for tyranny.
I was struck by a recent metaphor for humans, God's highest creation, as "meat computers".  It came from Andrej Karpathy, Tesla's director of artificial intelligence (AI), a man at the forefront of recent logarithmic advances in information technology. These include 'deep learning' (machine learning based on artificial neural networks), Elon Musk's Neuralink (which is creating  implantable brain/machine
interfaces), and Dojo (Tesla's new supercomputer for training AI).
Tesla's director of AI referred to humans as "meat computers"
In the fields of robotics, gene therapy, stem cell research and the unsettling interface between AI and the human brain, the average befuddled person, Christian or not, has little cogent argument to proffer.
Meanwhile some sections of the Church focus on 'churchianity' and make antiseptic, magnolia proclamations designed neither to offend nor inspire. Sadly, much of the Church is still shut, physically and existentially – the pulpit mute and the pews empty. Increasingly, therefore, Christians are meeting to worship and study in homes.
Red lines
Our humanist society is directly at variance with God's laws and preferences for his Creation. We see the rejection of God's natural order in education –  with gender preference being taught to children as young as four in Scotland – in universities, and in the celebration of ungodly lifestyles in the workplace.
For myself, the issue of foetal cell lines in the research, development and quality control of vaccinations, drugs and even foods, speaks directly into the decisions Christians need to consider at the dividing line of faith and science, God's ordinances and man's contrivances.
God help us if we can't see the red lines and stand resolute now
To me the line is clear: God's Creation is sacrosanct and no humanistic arguments of the 'greater good' will persuade me.
God help us if we can't see the red lines and stand resolute now, before the great deception is upon us and even the very elect can be deceived (Matthew 24:24).
The wise flee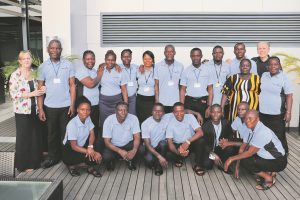 What do the wise do in the face of encroaching disaster? If they can, they escape.
When the Taliban took outlying provinces of Afghanistan this summer, journalists, military pundits and even presidents claimed it would be unlikely that Kabul would be taken quickly. Nonetheless, those who had the means fled the country. Then it happened, precipitously and with little warning.
In a similar way, it only took 18 years for Jews to have their status as recognised citizens of the German state changed to 'Untermenschen', who merited the gas chambers of the death camps. The descent was slow, but the 'final solution' was swift. Sensing the change nationally, the wise fled the country.
But unlike 1930s Germany, there is nowhere to go. The globalist agenda pervades every nation.
Foundation of Scripture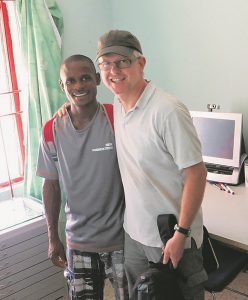 Before our kidnap, Shirley had felt strongly directed to Revelation 3:2: "Be watchful, and strengthen the things which remain, that are ready to die, for I have not found your works perfect before God."
This verse reminds us of the centrality of Scripture and of our Lord Jesus who is himself the Truth, the Word made flesh (John 1:14). Without this foundational fulcrum for our faith, today's hue and cry of competing voices will destabilise and confuse us.
While being held as hostages, we needed truth and a reference point to dispel the fear and confusion. The Word of God – "the sword of the Spirit" – cut through it all.
With our movements confined to a single mattress on a pontoon, we took turns reading the Bible aloud for hours each day. Incredibly, following our release, Shirley and I suffered no PTSD; we credit this to the supernatural power of God to cleanse our minds with "the washing of water by the Word" (Ephesians 5:26).
Prophetic timeline
As Christians we find ourselves in the prophetic timeline of Scripture, and we should not be fearful. We cannot vacillate between man's ways and those of God. There has to be a divergence of paths.
Now is the time to align ourselves with God. This must be as intentional, as filling a lamp with oil.
Behaviour change is seldom achieved by force but by creep; without our setting our lines clearly, we risk gradual compromise. A decision must be made, and red lines drawn. We are mandated to walk "circumspectly" (Ephesians 5:15-16).
Behaviour change is seldom achieved by force but by creep
The prince of the world seeks to kill, steal, and destroy (John 10:10). Christians cannot become myopic, entangled in issues that are more of the world than the Word. Debates over vaccines, sexual identity, climate change, critical race theory and social justice are all emotive and divisive. These are details, distractions even: the main issue is the souls of men.
 Jesus said: "You can discern the face of the sky and of the earth, but how is it you do not discern this time?" (Luke 12:56)
The Lord is coming back, and we must lift up our eyes and set our face. We will not be distracted or fearful of all that is around us, real or leveraged.
In our time of trial, Shirley and I made our choice and God was faithful. The situation before us, in all its complexity, is ultimately a spiritual conflict between two worldviews. But the outcome is foretold and we should rejoice: Christ is both the answer and the victory.
Dr David Donovan is a GP based in Cambridgeshire. He and Shirley  founded New Foundations medical mission in the Niger Delta: www.newfoundations.org.uk.
'Counting the Cost', the book which recounts their kidnap, was reviewed in the Apr/May 2020 issue