David and Shirley Donovan were held hostage for 22 days in the Niger Delta. Their traumatic abduction was, they believe, a warning against lukewarm Christianity
'Counting the Cost: Kidnapped in the Niger Delta'
By David and Shirley Donovan
Christian Focus Publications ISBN 978-1-5271-0306-1
This gripping account of kidnap and murder in the Niger Delta serves not just as a harrowing real-life story about faith under fire – but also as a prophetic warning to the wider Church.
HEART has previously reported the murder of Surrey optometrist Ian Squire; this is the story of the survivors of that ordeal.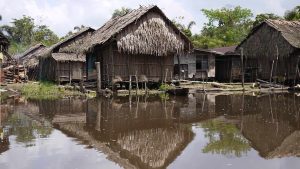 Now based in the Scottish borders, Dr David Donovan and his wife Shirley have spent over 15 years running their charity, New Foundations medical mission, in the Niger Delta. They set up a school and clinics in remote rural communities based near rivers, training indigenous people to be medical missionaries to their own people.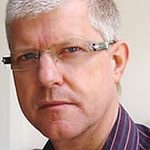 Although the area was also home to bandits, for whom Westerners were a lucrative prize, in autumn 2017 they were joined on one of their regular mentoring visits to the mission station by young optometrist Alanna Carson from Co Antrim, and Ian Squire, who had his own eye care charity.
Three men lunged into their bedroom, shouting and brandishing guns
All four were asleep during the small hours of 13 October, when they were woken by what sounded like "a wild monster… rampaging in the house". Three men lunged into their bedroom, shouting and brandishing guns. Herded out wearing little more than their nightclothes, the group was taken to a hideout, where the gunmen demanded one billion naira (almost £2.5 million) in ransom money.
David later said the men were "initially very intimidating, extremely unpredictable due to drugs and alcohol, very adrenaline fuelled, extremely violent, extremely intimidatory."
To boost their morale while in captivity, they sang 'Amazing Grace' with Ian leading on his guitar. Then we find out why the Donovans have dedicated the book to Ian's memory: "Two cracks pierced the silence, staccato and loud, then a short salvo of ammunition fire. Ian looked ahead, expressionless, his eyes empty. He stood motionless, already in the presence of his Saviour, the very one he had been adoring only seconds earlier, worshipping in spirit and truth. He fell forward, without a sound, into our laps."
The rest of the story follows the Donovans' 22-day ordeal as they grapple with their Christian faith amid deeply traumatising experiences at the hands of the kidnappers, the threat of rape and their own murder only too real.
They were eventually released, thanks to intervention by the British High Commission and the Nigerian authorities. Remarkably, the couple suffered no PTSD, crediting God with healing them as they read the Bible aloud while held hostage.
After raising the "Why us?" questions you'd expect at the end of such an ordeal, the couple reveal what they believe is a message for the Western Church. Warning that Jesus' return will come "as a thief in the night" (1 Thessalonians 5:2), they caution against preoccupation with prosperity and personal comfort: "We saw our abduction as a microcosm of what the Church could face if it is not watching for the return of Jesus Christ… not ready, not dressed and stumbling in the darkness, unprepared."
They finish with a stirring call for renewed holiness and obedience, no matter what the cost.
Chris Eyte and Rachel Cary