Land rights treaty was hidden in archives while propaganda flourished
by Charles Gardner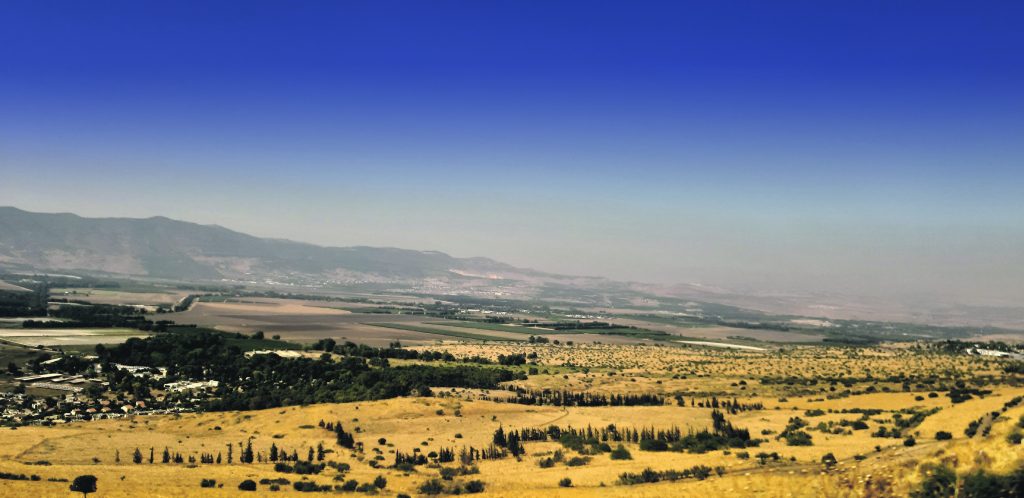 The modern state of Israel has come to accept accusations of wickedness and endures opposition to its building programme as a way of life.
So nothing has really changed since the days of Ezra nearly 2,500 years ago. Now, Israel has unlikely allies such as the United Arab Emirates and Bahrain. Then, ancient Israel also had friends in high places.
For example, King Cyrus of Persia not only freed the Jews from captivity in Babylon, he also allowed them to rebuild their Temple. He returned the rich furnishings confiscated by Nebuchadnezzar and gave them lashings of gold and silver.
At that time there were vocal opponents of reconstruction, just as there are today over plans to extend Jewish sovereignty in parts of Judea, Samaria and the Jordan Valley. Many even deny Israel's right to have any of the Holy Land.
In Ezra's day, Cyrus's successors succumbed to pressure from Israel's opponents, bringing the work on God's house to a standstill until it resumed under the prophets Haggai and Zechariah.
The Bible records that the elders of Israel then reminded King Darius of the earlier command:
"Now if it pleases the king, let a search be made in the royal archives of Babylon to see if King Cyrus did in fact issue a decree to rebuild this house of God in Jerusalem." (Ezra 5:17)
It was shown that Cyrus had ordered the Temple restoration. The Lord had "moved his heart" in order to fulfil the words spoken by Jeremiah (Ezra 1:1) as well as Isaiah, who had twice mentioned the king by name more than a century before he existed (Isaiah 44:28, 45:1,13).
Israel's enemies have successfully spread propaganda that the Jews have stolen Arab land
In the same way, today's politicians, especially in Britain, need to rediscover the San Remo Treaty of 1920. A record of the resolution was hidden away in the British war archives for generations until recently unearthed. This was enough time for Israel's enemies to successfully spread propaganda that the Jews had stolen Arab land, a belief that is now widely accepted.
Israel's legitimacy has thus been repeatedly questioned as media outlets and members of parliament have effectively rewritten history.
Of course, for those who believe the Bible is God's Word, Israel's right to their ancient land was spelled out in Genesis (see chapter 15:18-20 and 17:8).
For those who don't believe the Bible enshrines the Jews' right to their land, there is the San Remo Treaty. Signed by world leaders, including British Prime Minister David Lloyd George, on the Italian Riviera 100 years ago, it confirmed the intent of the Balfour Declaration of 1917.
The Jews were granted all the land from the Mediterranean to the River Jordan, including currently disputed territories
It granted the Jews all the land from the Mediterranean to the River Jordan, including currently disputed territories, making a nonsense of the oft-heard Palestinian cry, 'From the river to the sea, Palestine shall be free'.
Today, there is almost total ignorance of this hugely significant treaty's existence. Therefore it's high time our political leaders were made aware of it so they can put the record straight publicly.
Today, there is almost total ignorance of this hugely significant treaty's
existence
Studying Ezra at this time is particularly appropriate as 'exiles' start to return from lockdown, though I suspect Christians will continue to live as exiles from our secular culture for some time yet.
And though it's perfectly acceptable to apply the Word of God to our lives in this way, we need to remember that it was originally addressed to Israel, who should take heart that the events of Ezra's time are being repeated in the 21st century.
Exile was God's judgement on sin; it was not for the nations to stick the knife in
Cyrus recognised that the God of heaven is synonymous with the God of Israel, and that though the Jewish exile was God's judgement on sin, it was not for the surrounding nations to stick the knife in (Ezekiel 35:15). That would amount to interference in the family discipline of those who are still God's chosen people.
Christians today should be following the example of King Cyrus, who responded to the Spirit's leading by letting the exiles return and rebuild their Temple.
We are called not only to help Jews return to their ancient land (Isaiah 14:2), which San Remo secured, but also to share the good news of their Messiah with them! (Romans 1:16)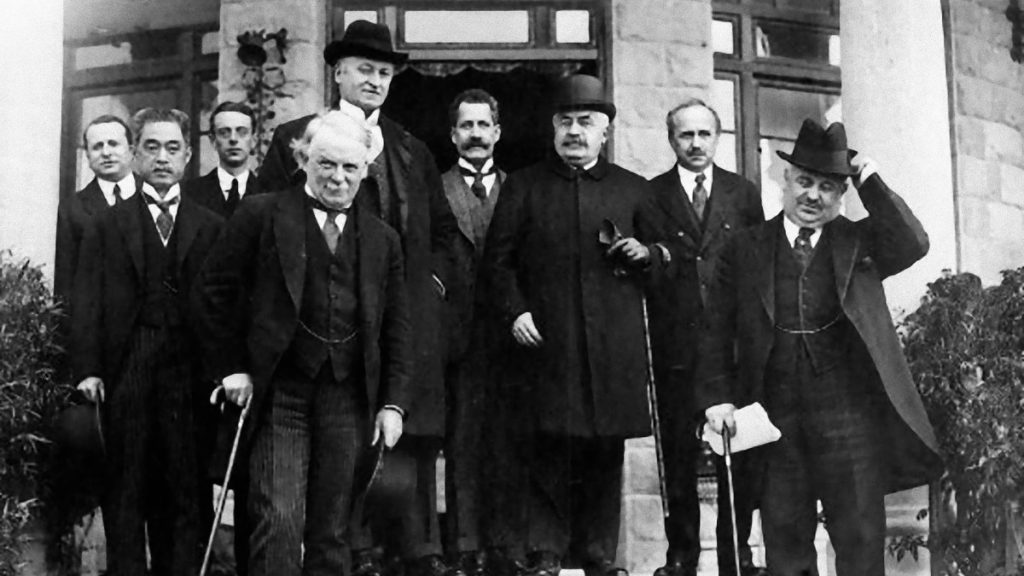 Events marking the centenary of the San Remo Treaty have been postponed due to Covid, but a virtual conference is planned for Saturday 24 October. There will be contributions by experts and a chance to ask them questions. The website of the pro-Israel coalition, Love Never Fails, will soon be updated with further details at https://www.lnf.org.uk/sanremo.php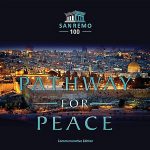 An excellent booklet on the background to San Remo, called 'Pathway for Peace', can be purchased on the Christian Friends of Israel website at https://www.cfi.org.uk/sanremo-100. Why not send one to your MP?