"He surrounded me with his love and I felt like I'd come home"
When Lynne Bradley cried out to God at a difficult time in her life, she wasn't expecting to enter into a conversation with the Almighty! It led her to a freedom she had never known before
Brought up in a traditional Jewish home in north London, mother of two Lynne had been told by a Christian friend that she would find God if she sought him with all her heart (Jeremiah 29:13).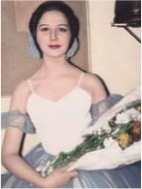 The friend was the musical director of a theatre group she had joined, and she had been impressed by the changes in his life when he became a believer. She knew there had to be something in it – especially when he told her off for blaspheming. The irony was that, as a Jew, she wasn't even supposed to say the name Jesus, let alone believe in him. From a very young age, Lynne had studied ballet, but her dreams for the future were shattered when she dislocated her kneecaps after being dropped by her partner.
However, she had very positive interactions with church when she was at ballet school and later had what she called 'a Holy Spirit moment' on a visit to St Alban's Cathedral when "God surrounded me with his love and I felt like I'd come home".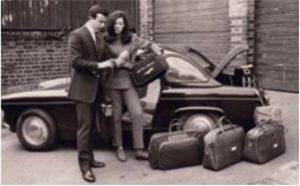 She became a fashion model, but says it wasn't glamorous: "Shivering in the wings, waiting for my cue, and having to be on a permanent diet. Modelling bikinis in the bleak midwinter and fur coats in the heat of summer."
By 9 April 1990, 40-year- old Lynne was experiencing a crisis. In desperation, she prayed: "God, if you are real and you can hear me, please answer me!"
"It's like breathing fresh air after being in a stuffy room all my life"
She was shocked by an immediate reply – in an audible voice – which was actually a question. "What have you just done?" the voice said.
She replied: "I've changed my house over for Passover."
"What is the Passover?" the divine questioner probed, by which time she realised that she was talking to God himself. She replied: "It's when you led the Israelites out of Egypt." He responded: "Oh ye of little faith! Why don't you put your trust in me like your ancestors?"
It was a staggering, totally unexpected, encounter – prompting her friend to suggest she now commit her life to the Messiah, although the voice hadn't revealed himself as such. The friend challenged her to ask if he was her Messiah. She got her answer in a children's Bible she found, which fell open on the page with the verse: "O God, when will you send Messiah to save us?"
She met up with singer Helen Shapiro, who explained how Jesus is the Jewish Messiah, fulfilling many Old Testament Scriptures such as Isaiah 53 and Psalm 22. Helen had a very similar story of becoming a Christian – it was also her musical director who had told her about Jesus.
"I realised there and then that he is the Messiah," Lynne recalls, but she struggled to give up her old ways and surrender to him, as a result of which she spent 11 years in the spiritual 'wilderness'.
Then came another crisis, at which point it seemed the Lord had finally got her attention. She phoned a lady friend and admitted that it was time to start going to her church.
She was terrified to learn that it was called the Iranian Christian Fellowship – she thought they would  e Muslims who would have problems with her being Jewish.
On 27 May 2001, Lynne walked into the Iranian church and saw worshippers whose faces were glowing with love for God. The date is etched on her memory.
The pastor announced that he would not be preaching his prepared sermon as he believed there was someone in the congregation God had been trying to reach all their life – one who felt betrayed and was looking for love, but whose line was 'always engaged'.
"It was my life story", Lynne recalls. "What really clinched it was the phrase about my line always being engaged, which was exactly how my musical director had put it. So I gave my life to the Lord at that service.
"Incredibly, I was baptised along with 12 Muslim- background believers… with whom I later went on a Holy Spirit weekend."
Many of her friends, and some of her family, initially abandoned her, leaving her "adrift on a raft in the middle of the ocean". Other friends have more than made up for the loss.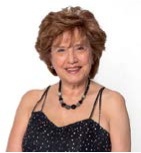 Now she says: "I am so grateful to the Lord for opening my eyes. It's like breathing fresh air after being in a stuffy room all my life. I have true freedom, direction, purpose and hope, joy instead of sadness. And instead of rules and regulations, a relationship with the Lord. My biggest regret is that I didn't submit sooner."
Now a member of Stanmore Baptist Church, Lynne lives in Edgware, north London, and further spreads the joy of her faith when performing as a singer, poet and comedienne.
Lynne tells her full story on the CMJ UK YouTube channel. Lynne is author of 'What's a nice Jewish girl like you doing in a church like this?' published by www.instantapostle.com