Helen McCabe of Eastbourne should be congratulated for putting a smile on the face of beleaguered Talktalk's chairman Sir Charles Dunstone after the company's recent cyber attack.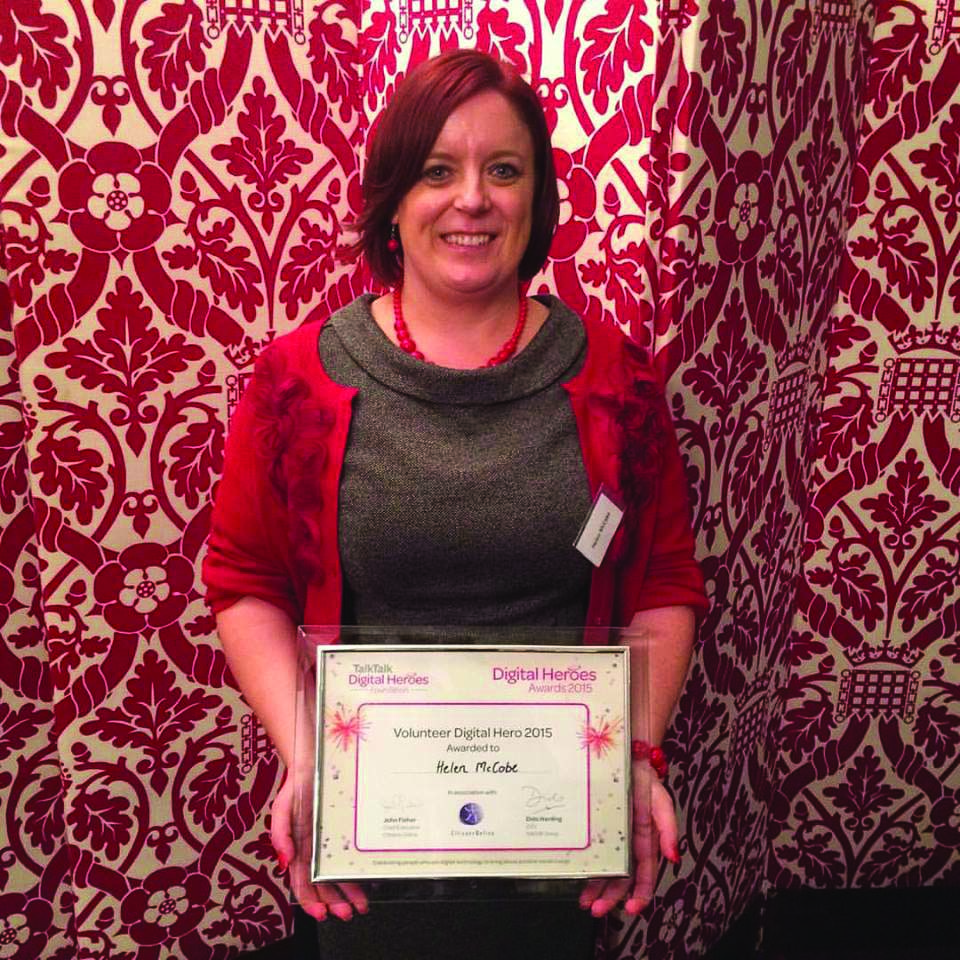 Helen McCabe was crowned the overall UK winner of the Talktalk Digital Heroes Award 2015 and received £10,000 of funding at a ceremony at the House of Commons on 5 November.  Helen impressed the prestigious judging panel comprising TalkTalk chairman Sir Charles Dunstone, Lastminute.com founder Baroness Martha Lane-Fox, and Daily and Sunday Mirror Editor-in-Chief Lloyd Embley to secure the coveted prize.
A member of Eastbourne's Elim Family Church, Helen does her community work from the church and won the award for 'Community Get Better Known', a project that provides training and hands-on experience to young volunteers who struggle with work.  To gain experience, the youngsters then give voluntary groups a low-cost website and lots of free marketing.
Just over a week later, the team at Helen Owen Marketing Enterprises (HOME) CIC claimed another award as best Education/Training & Motivating company in Eastbourne. Helen was presented the award at the ceremony Grand Hotel, Eastbourne on Friday 13 November.
Helen said: "Words cannot express how much it means to us. When you give so much time and energy for no financial gain it's absolutely amazing to be recognised for it.  It is very much a team effort and people in our community often ask me how I do so much and it's only because I have a great team around me." Caroline Ansell, MP for Eastbourne, said: "Many congratulations to Helen! She is an inspiration who has worked so hard to help young people in our town gain confidence in both their digital and life skills."