Social care and Covid-19: crisis or opportunity?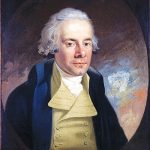 WHEN WILLIAM WILBERFORCE campaigned against the slave trade in the early 19th century, he understood the need for political, social and spiritual activism.
As he lobbied Parliament on the many social issues of his day, he influenced governments, political parties and cross-party movements.
Wilberforce realised the Gospel changed society
But he also worked on creating societies and associations that would help transform 'public manners'; these societies built up families, translated and distributed Bibles and proclaimed the Gospel of Jesus Christ.
For Wilberforce realised that the Gospel changed society through individuals transformed by God's saving grace. This social movement changed the nation, paving the way for the Victorian social reformers, who in turn influenced the creation of the NHS and the welfare state.
Cornerstone collapsing
However, over the last few weeks, we have seen one oft-ignored cornerstone of the welfare state close to collapse. Care homes, supposedly shielded from the coronavirus epidemic, have instead turned out to be one of its focal points.
Behind each statistic is a family devastated
In the last week of April alone, 2,423 confirmed Covid-19 deaths occurred in care homes, almost as many as in acute hospitals. Care home deaths from all causes are nearly 60 per cent higher than expected, and behind each statistic is a family devastated.
The care sector has been poorly served by successive governments
Lack of protective gear for staff, inadequate facilities for social isolation and the discharge of still sick Covid-19 patients back to care homes have all contributed. The care sector has been underfunded and poorly served by successive governments. Coronavirus has merely revealed how bad this neglect has been.
When Theresa May sought to deliver a modest funding solution for care in the 2017 general election, it became an albatross that arguably cost her parliamentary majority. The way we voted suggested a reluctance to pay the cost of a properly funded social care system. Is it because we want to put out of mind the reality of ageing and frailty? Do we see funding for health and education for the young and fit as more important than the care of the elderly and disabled?
A Wilberforce moment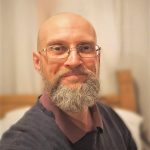 Actually, I think most of us are not that callous or self-absorbed. The ironic twist of the pandemic is that it is making us re-evaluate what really matters. That we should be caring for our weakest members. That people matter more than political or economic ideology.
Now is a Wilberforce moment to reform society's priorities. How we care for our elderly, disabled and vulnerable citizens should be top of that list. But first, we need an inner transformation of individuals and communities that only Christ can bring.
Since the start of lockdown, one in four of the population have accessed online services or prayer meetings – more than ever previously darkened the doors of our churches. We have a message of salvation, hope and healing to proclaim to a broken world – let's not squander the opportunity.