Yapton Free Church played host to Henk Bruggeman from the Vader Huis (Father House) Church in The Hague for a weekend conference from 26 to 28 June. Entitled the Father Heart of God, each meeting was different, with five sessions spread over the three days.
HEART's representative attended on Saturday evening, which started with a good time of praise and worship led by YFC's Pastor, Hugo van Driel and his wife Hanneke, who soon had the packed 100-year old building rocking.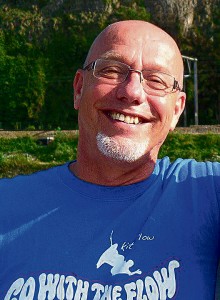 Henk spoke of the need for us to be dependent on God in all areas of life; practical and spiritual. In a talk sprinkled with personal anecdotes and humour, he described how God is waiting to be our Father, but how because of his nature, will not force himself upon us. We must be willing to submit to him and be his children.
If you want to know more about Henk and the Vader Huis Church, they can be found at vaderhuis.org/en/ (don't forget the /en/ unless your Dutch is fluent!)Recordings of the talks are now available from Yapton Free Church at www.yaptonfreechurch.net/media/