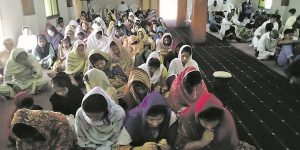 After the sad death of Prince Philip, members of Bishop Yousaf Nadeem Bhinder's churches,  as loyal members of the Commonwealth, held prayer services for the royal family.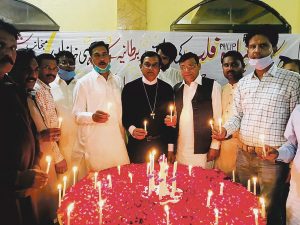 While the majority of British churches had limited their meetings, these men and women on the other side of the world in Pakistan solemnly lined up to light candles and pray for the monarchy.
Banners declaring, "Prince Philip: Slept in the Lord", adorned their meeting halls.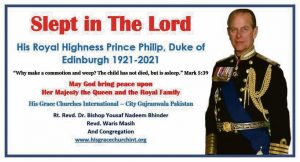 "Slept in the Lord" is a New Testament term to show that the Christian's life is never extinguished; clearly they believe that Prince Philip's body went to sleep, while his spirit lives on.
This would be an immense comfort to our grieving Queen, who is known to be a strong Christian in her private life, despite having to sign some flagrantly unbiblical laws into existence in her role as head of state.
The faith of her husband, the Duke of Edinburgh, was less publicly displayed, but the Queen did appoint a male Christian 'spiritual adviser' to accompany the Duke on some official visits and provide robust debate.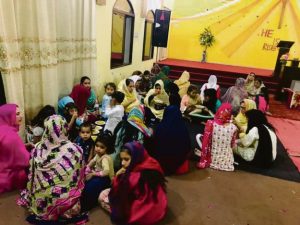 Prince Philip's family religion was Greek Orthodox, but he converted to Anglicanism before the official announcement of his engagement to Princess Elizabeth after the war. At the same time, he abandoned his Greek and Danish royal titles and became a naturalised British subject, adopting the surname Mountbatten, from his maternal grandparents.
Having changed his citizenship and churchmanship, how deep did his beliefs go? Unlike the Queen, who was able to speak of her faith in Jesus Christ during her Christmas messages, as well as being a faithful churchgoer, Prince Philip had, perhaps, a more questioning faith. Only God knows if he was, in the New Testament term, "born again", but these church members in Pakistan can inspire us to think that Philip did indeed know his Saviour.
What do you think? Write to letters@heartpublications.co.uk