Cuba flattens church and arrests pastor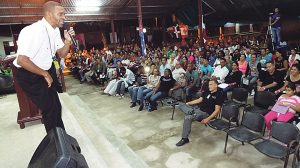 Cuban authorities have destroyed a church in Santiago de Cuba and arrested a pastor for filming the demolition live on social media.
The church has been repeatedly threatened in the last five years
UK charity Christian Solidarity Worldwide reported that Cuban state security bulldozed the Assemblies of God Church on 30 October. The church has been repeatedly threatened in the last five years, despite the denomination having legal recognition.
Alain Toledano, who pastors another local church, was broadcasting the events on Facebook Live until Cuban police arrested him. Toledano leads an unregistered Apostolic church.
CSW's Scot Bower said: "We call on the Cuban authorities to immediately release Pastor Toledano and to cease its targeting of him and his family."
CSW added that, over the past 15 years, Toledano's own church has been demolished twice. Now the city authorities have arrested the leaders of the Assemblies of God church and are trying to force them to sign a document claiming that the destruction was legal.
---
West still turning blind eye to Nigerian genocide
Christians targeted since Sharia law adopted in northern states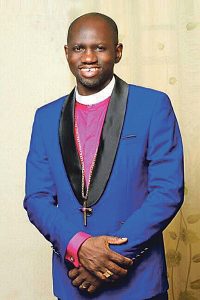 As extremists increasingly use military-grade weapons to kill Christians in Nigeria, a journalist has accused Western nations of ignoring the slaughter for fear of being labelled Islamophobic.
Suffering Church charity Release International warns that "a genocide in the making" is taking place in Nigeria. Release's Andrew Boyd reports that machine guns and assault rifles are now common in the attacks on Christian villages, along with the use of a chemical to burn down homes.
"A genocide in the making" Over 5,000 Nigerians have died in less than a year
Rev Hassan John, a Nigerian journalist and partner of Release, says: "They are using the chemical in petrol bombs… this burns even in the rain, and when they throw it into the building it burns right down to the cement."
He adds: "We see the same modus operandi as in the jihadi conquest of the 1800s, playing out all over again."
Over 5,000 Nigerians have died in less than a year, according to Genocide Watch, and many thousands more displaced.
The West downplays the religious element in the attacks, but Rev John points out that the violence has only arisen since the adoption of Sharia law by 12 northern states.
He says: "If it was just a clash between Fulani herders and farmers, why would they attack a church and set it ablaze and target church leaders and kill them?
"Those who try to dismiss this as an economic struggle over resources brought by climate change have a lot of explaining to do… How many more need to die before the international community recognises this as
genocide?"
---
Flogged for taking Communion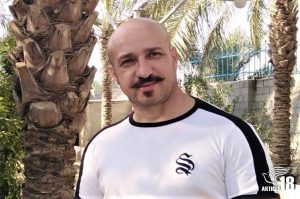 Mohammad Reza (Youhan) Omidi was whipped 80 times on 14 October in Iran for drinking Communion wine.
It is illegal for Iranian Muslims to drink alcohol. Because Iranian law does not recognise Omidi's conversion to Christianity, he was sentenced to be flogged in 2016.
According to UK religious freedom group Article18, Omidi has been flogged before for taking Communion, and was first arrested for attending a house church in 2012, for which he spent two years in prison.
Omidi is also serving two years' internal exile for house-church involvement, and two fellow church members, Mohammad Ali (Yasser) Mossayebzadeh and Zaman (Saheb) Fadaee, are also due to receive lashes.
---
Rescued! Police finally arrest 'groom', 44, of coerced child bride, 13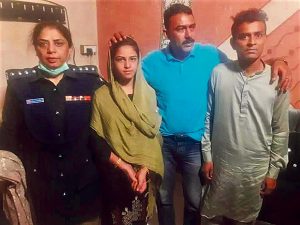 A 13-year-old Christian girl kidnapped by a Muslim in Pakistan has been released, and police have arrested the man who allegedly forced her to convert and marry him.
Shockingly, before the Sindh High Court ordered police to intervene, the same court had validated the marriage of teenager Arzoo Raja to 44-year-old Ali Azhar. Lawyers for Azhar had shown documents falsely showing Arzoo's age as 18, and the police and Azhar's family had prevented Arzoo's parents from entering the courtroom and presenting their side of the story. It was only after protests by human rights groups that the Court ordered medical tests to decide Arzoo's age, even though her Catholic parents had already provided legal documents proving she was 13.
The case was ongoing at the time of going to press.
Mary James Gill, Christian founder of the Centre for Law and Justice, told Morning Star News that the government should introduce legislation to prevent the forced conversion and marriage of minors.
---
Prayer as persecution rises
Persecution of Christians in the world's most populous countries has increased rather than diminished this year.
The International Society of Human Rights said that 80% of religious persecution around the world today is directed at Christians.
"Persecution doesn't just hide in the backwaters. It is taking place in plain sight in the largest and most populous nations on earth," says Paul Robinson, the CEO of Release International.
In India, Christians are attacked by far-right Hindu extremists, Robinson added.
---
Breakthrough in Sudan
In a landmark agreement, Sudanese Muslim leaders have signed a declaration to work with Christian leaders for religious freedom.
This is the latest good news from a country that used to be ruled by an oppressive Islamic regime. Recently the transitional government abolished the death penalty for converting from Islam, and is committed to removing Sharia law.
Open Doors spokesperson Jo Newhouse said the declaration is "a crucial step forward for the Church" which should help bring "lasting change".
Christians still need support and prayer because, although they no longer face the death penalty for converting, many are still rejected or attacked by their families and communities.
Sudan is also to normalise relations with Israel – the latest in a series of Arab League countries to do so. At the same time in late October, US President Donald Trump removed Sudan from the US list of state sponsors of terrorism, unblocking economic aid and investment.
Announcing the normalisation, Mr Trump said "at least five more" Arab states wanted a peace deal with Israel. The Sudan deal came weeks after similar moves by the United Arab Emirates (UAE) and Bahrain.