by Andrew Halloway
Door to door killings of 500 Ethiopian Christians
At least 500 Christians were killed by Muslim extremists this summer in Ethiopia.
Christian aid agency Barnabas Fund reports that the slaughter took place in door-to-door attacks from the end of June to the end of August. Thousands of traumatised survivors fled for their lives.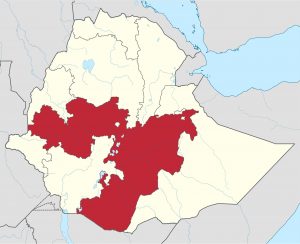 Pregnant women, children and whole families were massacred in the Oromia state and towns near the capital, Addis Ababa. There are shocking reports of children forced to witness their parents being hacked to death with machetes, the killers "dancing and singing, carrying the chopped or hacked body parts of those they slaughtered" through the streets, and the bodies of an elderly Christian couple dragged through Gedeb Asasa.
The coordinated murders began soon after a popular Oromo singer, Hachallu Hundessa, was shot dead on 29 June. The attackers were from an Oromo male youth movement. Some had lists of local Christians and were helped by local Muslim authorities to find them.
Some Christians were saved by brave Muslims
After refusing to deny his faith, one Oromo Christian was beheaded with the thread around his neck – a symbol of baptism that is worn by many Christians.
It was reported that in some places police stood by and watched, though some Christians were saved by brave local Muslims.
Hundreds of Christian houses, shops and offices were burnt down or vandalised, including businesses owned by the famous Christian athlete, Haile Gebrselassie.
The Ethiopian government closed the internet in the region to avoid the violence being stoked by social media and many arrests have been made, including officials accused of complicity.
Barnabas contacts called the events a "targeted genocide" of Christians.
[divider] [/divider]
Mozambique Massacre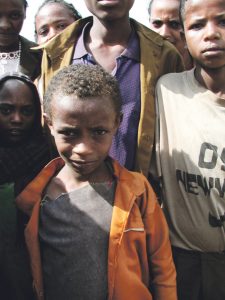 Islamic extremists have gone on the rampage against Christians in northern Mozambique.
Breaking Christian News reported in August that churches were burned to the ground, Christians beheaded and thousands displaced.
The attack comes after militants beheaded 15 people in July after killing 52 young people at Easter who had refused to join them. Since 2017, over 1,100 people have died.
Bishop Luiz Fernando Lisboa of Mozambique's Pemba Diocese said: "The world still has no idea what is happening, because of indifference, and because it seems that we have already become accustomed to wars."
The Catholic News Agency also reports that girls are being kidnapped and forced into sexual slavery, and boys are forced to join the jihadists or be killed.
"The world still has no idea what is happening"
But Lisboa still has "hope" that "the war will end" and that 2021 will be more peaceful.