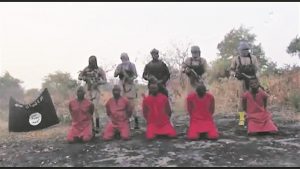 Western media still "falling for the propaganda"
Islamist murders of Christians in Nigeria totalled 2,200 last year, and 34,400 since 2009, according to a civil liberties organisation.
Nigeria's International Society for Civil Liberties and the Rule of Law also reports that the Nigerian government massages the figures by listing many of the deaths as due to banditry or tribal clashes, rather than Islamic fundamentalism.
The Society's leader and founder, Emeka Umeagbalasi, told The Christian Post that Nigeria's government tells foreign media that herdsmen from the Fulani tribe are moving south because of desertification and as a result clash with local farmers. The truth is that the Fulanis are radical Islamists looking for Christians to kill, but Western media fall for the government's propaganda because they prefer to avoid Islamic violence narratives.
Umeagbalasi claims that the Nigerian government in fact supports radical Islamists, and this explains why the Nigerian military has failed to defeat the terrorists, and in some cases is complicit in the attacks.
He added that last year five of Nigeria's major Islamic groups made an alliance to attack Christians, in a concerted strategy to impose Islam on Nigeria.
Seven Christians were killed near Chibok on Christmas Eve, reportedly by Islamist terror group Boko Haram, and the massacre of 100 villagers just after Christmas in neighbouring Niger was reported by the BBC.
Last year five of Nigeria's major Islamic groups made an alliance to attack Christians
Also in December, a video released by Islamic State showed the execution of five Christians in northeast Nigeria, which took place after the kidnapping of 11 Christians on Christmas Day. The video states that the killings are "a warning to Christians in all parts of the world".
Release International's Nigerian partner Hassan John says: "The government, by design or omission, is turning a blind eye to the carnage."
On 10 December the prosecutor of the International Criminal Court, Fatou Bensouda, called for an investigation into crimes against humanity in Nigeria.
---
Pastor killed after baptising new believers
Three men shot a pastor in the Indian state of Jharkhand as he was returning home with his wife after a baptismal service.
Pastor Salim Stephen Surin, a part-time evangelist, was killed on 8 December, according to International Christian Concern.
Local churches told ICC that Christians had been threatened several times. Despite the threats, Pastor Surin continued his ministry in the area.
Christians in Jharkhand have seen an increase in attacks in recent months, after a rise in radical Hindu groups.
Meanwhile, the first arrests under a new 'anti-conversion' law have taken place in Uttar Pradesh.
On 19 December, South Korean Christian Mi Kyung Lee and three others were accused of attempting to convert people while distributing aid to the poor. The organiser of the distribution, Raj Kumar Masih, says: "We have… names and phone numbers of our beneficiaries, who can testify that we have not asked any of them to change their faith or religion."
---
Deaf-mute girl gang-raped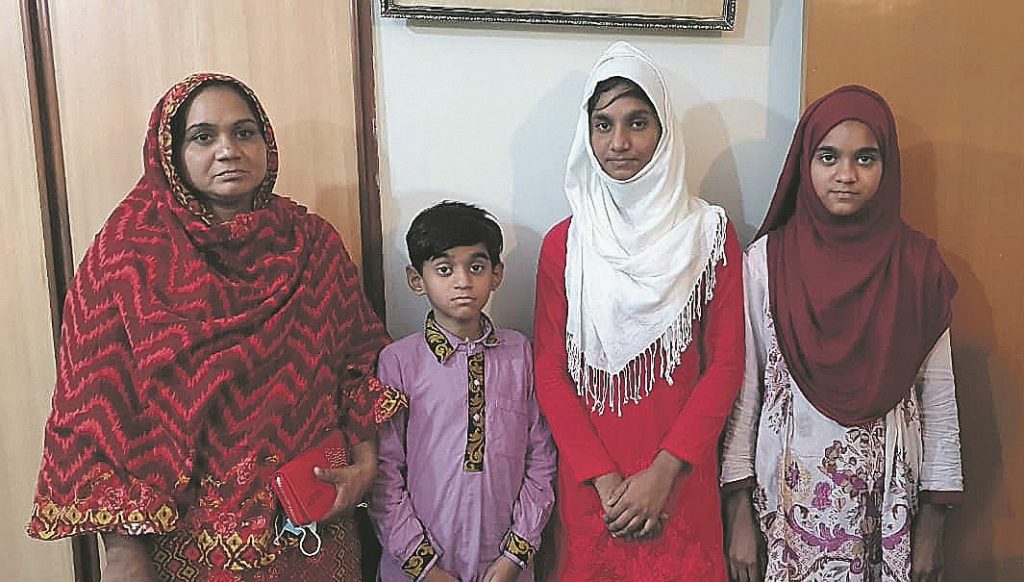 A deaf-mute Christian teenager was raped and tortured for two months by five men, after she was forced into a sham Islamic marriage in Pakistan last year.
The parents of 17-year-old Komal accuse the police of negligence in the investigation and the local Muslim community of acceptance of the crime.
The British Asian Christian Association (BACA) report that an uncle of the abductor informed police that the teenager was legally married and produced a sham marriage certificate, a certificate of conversion to Islam and a forged birth certificate that stated she was 18 years old.
As a result the police denied permission for Komal's parent to take her home, despite the fact she had told her parents through sign language that she had been abducted and repeatedly raped by five Muslims.
But after a local politician demanded the police investigate further, it was discovered in June that Komal had indeed endured physical and sexual abuse, and she was returned to her family.
The Central Investigation Agency is investigating the rape allegations.
BACA Chairperson Juliet Chowdhry said: "This young woman has suffered the most vile and horrid attack… and yet despite her young years, she has shown a strength and faith in God that is remarkable."
UK MPs have launched an inquiry into forced marriage and religious conversion of Christian girls in Pakistan. The All Party Parliamentary Group (APPG) for Pakistani Minorities aims to identify the weaknesses in Pakistani law and its implementation, and recommend solutions.
---
Schoolboys still need saving
One of the few stories about Islamist attacks in Nigeria to reach international news headlines last year was the kidnapping of hundreds of boys from a secondary school in Kankara.
It made TV news bulletins again when security forces rescued 344 of the students from terrorist group Boko Haram on 18 December. However, it is estimated that around 500 boys were taken captive, and government forces made the rescue without fighting the jihadist group, raising suspicions that some captives were not released.
A persecution watchdog has urged President Muhammadu Buhari to rescue the remaining boys.
Dede Laugesen, executive director of Save the Persecuted Christians, told The Christian Post that Nigeria receives international money to help it fight terrorism but does little to tackle the problem. Allowing the Islamists to carry on means the cash continues to flow to the government.
The attack bears similarities to the kidnapping of 276 Nigerian schoolgirls in 2014 which gained global attention.
---
Christian activist arrested again
Christian democracy campaigner Joshua Wong has been charged with another offence while in prison, where he is already serving a 13-month sentence.
The re-arrest of the leading democracy activist in Hong Kong took place on 7 January – the day after 53 other activists and Democrat Party members were arrested for arranging an unofficial election.
Wong, 24, jailed in December for organising and participating in an unauthorised protest in 2019, now faces a new charge of breaking the National Security Law which China forced on Hong Kong last June.
The introduction of the controversial law triggered months of protests last year. It carries a maximum punishment of life imprisonment.
UK foreign secretary Dominic Raab said: "These arrests demonstrate that the Hong Kong and Chinese authorities deliberately misled the world about the true purpose of the National Security Law, which is being used to crush dissent and opposing political views."