'Where Is God in a Coronavirus World?'
by John  Lennox
The Good Book Company £2.54
"Removing God from the equation does not remove the pain and suffering… But [it] does remove something else – namely, any kind of ultimate hope."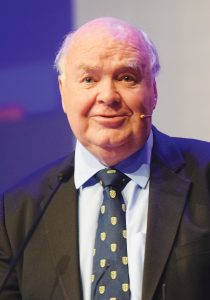 Written in one week, this slim volume by Oxford mathematics professor John Lennox is an eloquent yet heartfelt response to the coronavirus.
He writes with compassion to those who are grieving, having narrowly avoided a heart attack some years ago and lost his own niece, aged just 22, to a malignant brain tumour.
A veteran apologist, Lennox has publicly debated well-known atheists such as Richard Dawkins and Christopher Hitchens.
He deftly unravels the question of suffering – both natural disasters in a "fractured" post-Fall world, and man-made suffering caused by our free will.
Highlighting the moral evil within our own hearts, he suggests that we are actually part of the problem: "I think and do evil. If, then, there is a God, why does he tolerate me?"
The atheist view that there is no absolute moral standard is also addressed: "Rejecting good and evil implies that any talk of the coronavirus being bad or evil makes no sense."
The author concludes by explaining why God can be trusted, pointing to the fact that God himself has experienced human pain through Jesus' crucifixion, thus conquering death and offering both ultimate justice and eternal life for those who believe.
An ideal gift for non-Christian friends who are questioning.
Rachel Cary