A NEW WHO "MEDICAL POLICE STATE"?
The World Health Organisation (WHO) is moving towards a "worldwide totalitarian medical and scientific police state", according to a US professor and bioweapons expert.
Dr Francis Boyle warned that the WHO's secretly negotiated amendments to the International Health Regulations may violate international law.
The new rules were discussed behind closed doors in Geneva, Switzerland, by the International Health Regulations Review Committee (IHRRC) between 9 and 13 January. IHRRC members are unelected and are only answerable to the WHO's Director-General, Tedros Adhanom Ghebreyesus.
Author James Roguski said the amendments "would make the WHO's proclamations legally binding rather than just advisory recommendations" and lead to "global digital health certificates".
This proposed expansion of power comes as the WHO continues negotiations for a global pandemic treaty, which many fear will override the sovereignty of member states.
The amendments could lead to "global digital health certificates"
Children's Health Defense claims that the two proposals would "greatly expand the scope and reach of the IHR, institute a system of global health… 'passports' and allow the WHO to mandate medical examinations, quarantine and treatment."
The WHO's connections are a roll-call of globalist organisations: its 'relevant stakeholders' include GAVI (the Vaccine Alliance), listed as an observer along with the Vatican, Palestine and the Red Cross. The WHO also lists the Gates Foundation, Bloomberg Philanthropies, the Clinton Health Access Initiative and the Rockefeller Foundation, among others, as "non-state actors in official relations with WHO". Meanwhile GAVI's partners are UNICEF, the Bill & Melinda Gates Foundation and the World Bank.
Other stakeholders are George Soros' Open Society Foundation and Open Philanthropy, which funded a report on a Monkeypox pandemic 'simulation' in March 2021 (in partnership with the Munich Security Conference).
---
JUDGE FIRED AFTER OPPOSING COVID VACCINES
UK magistrate Karia McCallum was fired from her position after opposing the Government's Covid inoculation scheme.
Apparently her use of the suffix JP (Justice of the Peace) while campaigning against the Government's Covid-19 policies was the reason for her removal. In April 2021, she announced that she had made a complaint to the International Criminal Court in The Hague. Her press release accusing the British government of genocide, crimes against humanity and breaches of the Nuremberg Code.
---
WANTED: YOUR VIEWS ON DIGITAL ID BEFORE 1 MARCH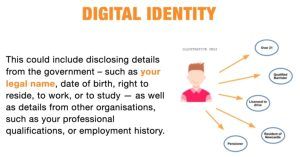 The Government hopes that you will upload all your personal ID so that you can identify yourself via your smartphone at any time.
And in view of some people's reluctance to trust the Government, it has put out a tender to tech firms inviting them to bid for the right to "persuade" citizens to share their personal details with Whitehall.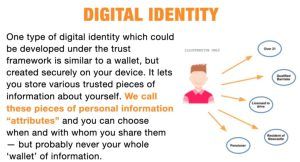 Meanwhile the Cabinet Office has launched a consultation for citizens to say if they wish to merge their logins for multiple Government websites into a single account called GOV.UK One Login. The deadline to respond is 1 March.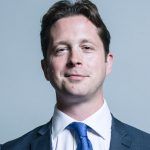 UK Column commented that the move could place citizens at greater risk of identity theft, since it could include a smartphone-based digital identity 'wallet' – containing date of birth, right to reside, work or study and employment history.
This 'wallet' has already been "road tested" by an app used by the British military, which contains personal information relating to health and pay, according to UK Column.
The 'Consultation on draft legislation to support identity verification' can be found at gov.uk
---
FRUSTRATED OXFORD LOCALS REMOVE "ANTI-CAR" BOLLARDS
Oxford's new scheme to block residential roads is "draconian" and will increase congestion, Heritage Party leader David Kurten has said.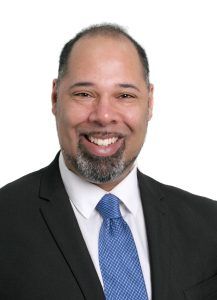 CCTV footage shows Oxford residents in hoodies removing bollards at night. Footage also shows vans driving straight over planters in the middle of the road.
The obstacles were erected as part of the existing Low Traffic Neighbourhood (LTN) scheme to limit the use of certain routes, but critics say that drivers have to go further and use more fuel, while ambulances and fire engines also have longer journeys.
David Kurten urged citizens to protest against the "anti-car" restrictions by standing for one of the 8,000 council seats available in May's local elections in England and Northern Ireland.
He said that the LTNs were introduced "with emergency legislation [during] Covid times", in order to "circumvent" the need for a proper consultation. "They're not just anti-car, they're anti-freedom", he said.
He told viewers of his YouTube channel that councils would try to carve up cities such as Oxford into six different zones and say "You are only allowed to drive from one zone to another on 100 days per year without getting a huge fine."
Oxford locals have been frustrated by increased congestion. Maggie Brown called the bollards "selfish" and claimed that a journey that previously took 20 minutes now takes more than an hour. "We get pollution every single night from traffic piling up from the bottom of Morrell Avenue right to the top."
She added: "My health has deteriorated big time – this time last year I was in the gym, I was swimming. I was the fittest 73 year old you've met and now I can't even climb up the stairs without losing my breath."
LTNs are part of the controversial '15-minute city' concept promoted by the World Economic Forum.
---
FEMINIST AUTHOR: Yale is forcing students "to be lab rats"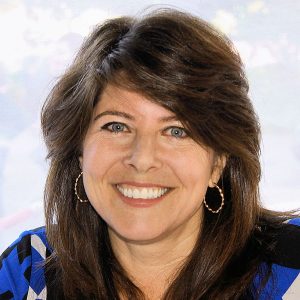 Acclaimed feminist author Naomi Wolf has revealed that Yale University receives more funding from the US Department of Health and Human Services (HHS) than from tuition fees.
Since 1998, Yale has received $9 billion from HHS, but only $475 million from tuition fees.
In addition, the University has required all students (but not faculty or staff) to receive the bivalent Covid booster before returning from the winter break. Students who fail to comply will have access to university "facilities, dorms,…classes [and] library privileges" removed.
Dr Wolf, a journalist and lifelong Democrat, accused Yale of "trafficking the bodies of its students", stating that her alma mater is forcing students "to provide the 'service' of being lab rats or medical hostages".
(Source: Independent Institute)
---
BANNING CASH IS "FINANCIAL ABUSE"
A nationwide ban on cash would be financial abuse, according to political commentator Calvin Robinson.
The Bank of England is currently considering a central bank digital currency (CBDC) and the Bank has told ministers "to intervene on digital currency programming" to ensure that digital cash "is only spent on essentials or goods which an employer or Government deems to be sensible".
Furthermore, under 20 per cent of transactions in England are made in cash, and many local bank branches have used lockdowns as an excuse to close.
Arguing that "a world where… the Government knows where you spend every single penny" means "a world without freedom", Robinson urged: "Use [cash] or lose it."
(Source: calvinrobinson.substack.com)
---
UK STILL FOLLOWS 4,000 EU RULES
Plans to remove the remaining 4,000 pieces of EU legislation from UK statute books could be scrapped if Prime Minister Rishi Sunak "fails to deliver on a promise" of removing the laws.
Ministers have pledged to "sunset" EU laws by December 2023, but some Whitehall officials reportedly want this deadline extended to 2026. The Retained EU Law Bill was being debated as we went to press.
The cost of living crisis has caused public support for Brexit to diminish, according to Professor Sir John Curtice, Britain's leading pollster.
(Source: SaveBritain.org)
---
"NO CLIMATE EMERGENCY," SAY 1,400 SCIENTISTS
Over 1,400 scientists and professionals have signed a declaration stating that there is no "climate emergency". They emphasise that climate models rely too much on the assumptions of modellers.
Signatories of the World Climate Declaration (WCD) include Norwegian physics Nobel Prize laureate Professor Ivar Giæver and the Viscount Monckton of Brenchley, former special advisor to Margaret Thatcher. The alliance will now function as the Global Climate Intelligence Group (CLINTEL).
THE WORLD HAS "WARMED SIGNIFICANTLY LESS" THAN CLIMATE MODELLERS PREDICTED, ACCORDING TO THE GLOBAL CLIMATE INTELLIGENCE GROUP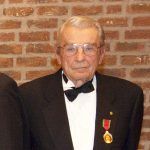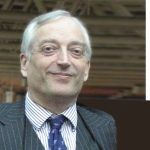 The Declaration states that the current period of warming matches historical temperature fluctuations, noting:"The Little Ice Age ended as recently as 1850. Therefore, it is no surprise that we now are experiencing a period of warming.
"The world has warmed significantly less than predicted by IPCC on the basis of modelled anthropogenic forcing. The gap between the real world and the modelled world tells us that we are far from understanding climate change.
"CO2 is not a pollutant. It is essential to all life on Earth… It is also good for agriculture, increasing the yields of crops worldwide."
The full declaration is at: clintel.org/world-climate-declaration