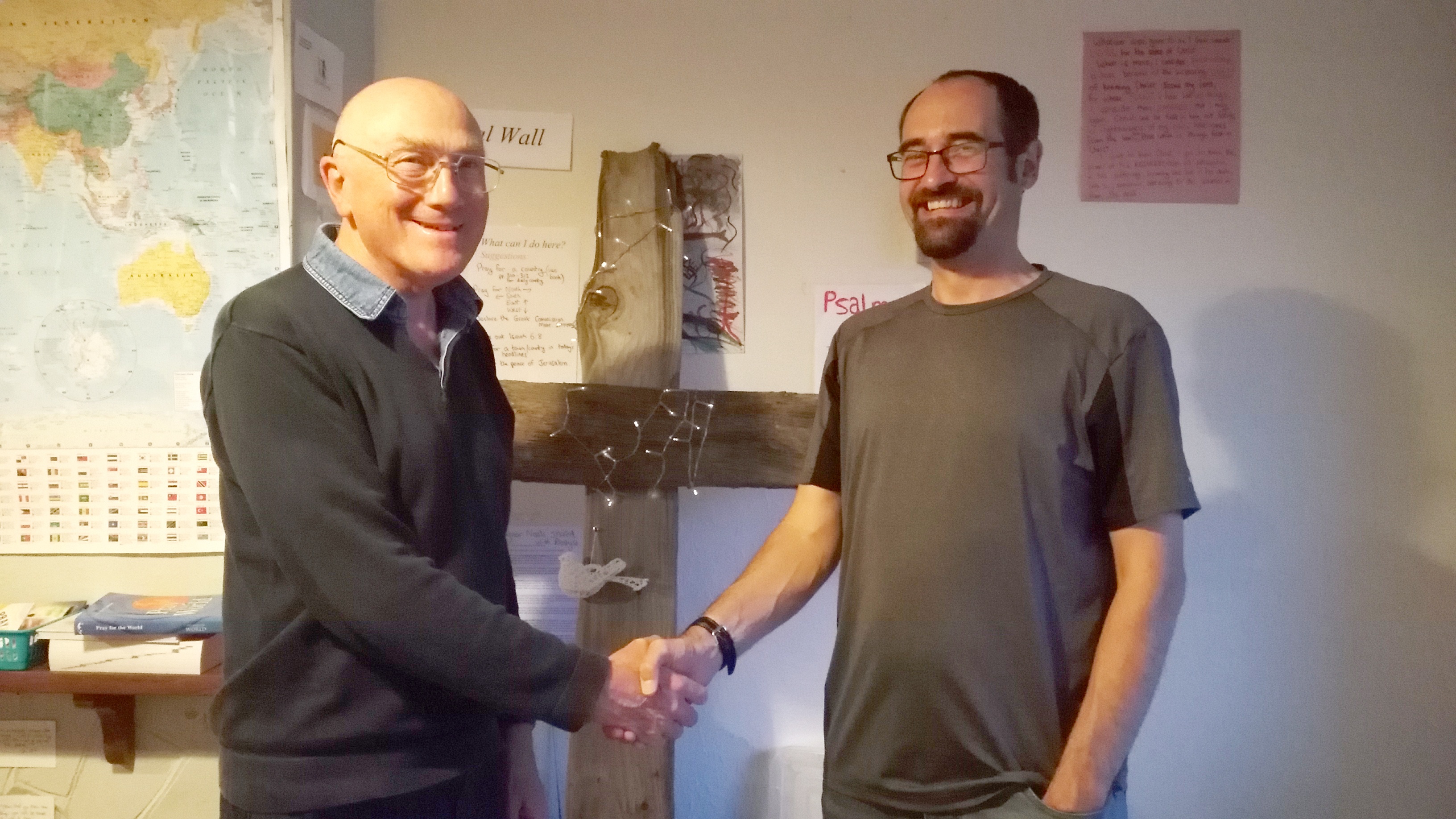 An English teacher has become pastor of King's Gate Church in Bognor Regis. On 2 September, pastor John France, 67, handed over to Ben Leney, 39. John has pastored the church since 1984, and Ben has been an elder since 2007.
John said: "I desired to hand the church on to the next generation, and Ben is a man of integrity who will bring fresh vision."
Although he will continue participating in the church, after retirement John intends to spend more time relaxing with his wife, Beryl, children and grandchildren.
Ben and his wife Louise have two young sons and are known locally for holding prayer concerts in Bognor; Ben also helps coordinate the local Churches Together, chaired by the Rev Tim Crook of St Mary Magdalene Church, South Bersted.
King's Gate Church started in 1970 as a plant of Chichester Christian Fellowship led by the late Roger Price; recently it has affiliated to the Elim family of 500 UK churches.
Ben said: "We are a friendly all-age church of 40–60 worshippers, with a relaxed charismatic culture. We are passionate about Jesus, friendship, and the local   community. We support a coffee and craft morning to fund work in Kenya, and are also planning a monthly Sunday meal for those on their own."