Ill-treated Christians vindicated
In some good news for Christian freedoms, a street preacher and a charity boss have both won their cases.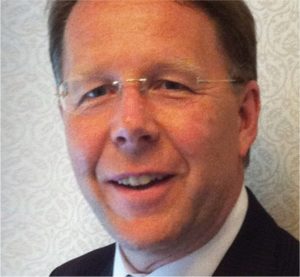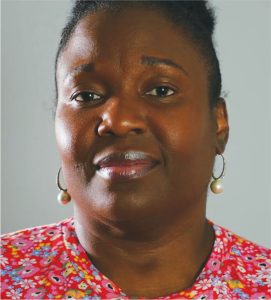 Hazel Lewis was arrested while speaking near Finsbury Park underground station last year for alleged homophobic and racist statements. At Highbury Corner Magistrates' Court on 28 July, Lewis revealed audio evidence which proved the allegations were lies and she had committed no crime.
Also in July, former Robertson Trust CEO Kenneth Ferguson won his case against the Trust. The Employment Tribunal found Ferguson was a victim of religious discrimination and unfair dismissal by Scotland's biggest grant-making trust and its Chair, Shonaig Macpherson.
He had been fired in March 2020 after Macpherson objected to the church where Ferguson is an elder renting Trust premises – because the church opposed same-sex marriage.
---
Online Safety Bill still unsafe
The draft Online Safety Bill would damage free speech and give social media companies even more powers of censorship, according to critics.
The bill is currently being scrutinised by Parliament and submissions were closed on 16 September.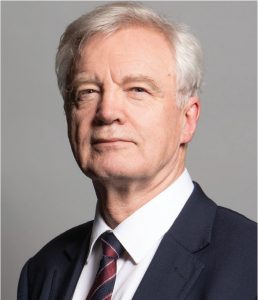 A campaign called 'Legal to Say. Legal to Type' is opposing the bill. Tory MP David Davis has called it "catastrophic" for free speech.
While the bill aims to force online platforms to remove racist, child sexual abuse and terrorist material, it could also censor legal online posts from ordinary people, ban websites and turn Ofcom into a free speech 'super regulator'.
Mr Davis described the bill as a "censor's charter", adding: "Lobby groups will be able to push social networks to take down content they view as not politically correct, even though the content is legal."
Taking power over content that is not even illegal will, say opponents, lead to a chilling of free speech as bad as Chinese censorship. According to leading internet lawyer Graham Smith: "If the road to hell is paved with good intentions, this [bill] is a motorway."
In a legal assessment available online, barrister Francis Hoar called the bill "an extremely disturbing escalation of the power of state." He writes: "Disturbingly, the Online Safety Bill imposes upon websites a duty to remove content that could 'harm' not just children but adults: harm caused by words and (quite possibly) ideas."
---
Welsh gay blessings put pressure on C of E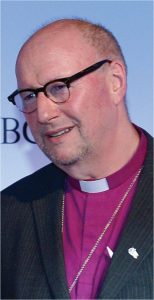 The Bishop of Liverpool says the Church of England should bless same-sex marriages after the decision by the Church in Wales to bless gay couples in church.
Responding to the Welsh Church's vote, the Rt Rev Paul Bayes told Premier News: "I trust that my own Church will follow this creative and Gospel inspired lead, and I hope that this will happen soon." Bishop Bayes, who is set to retire in February 2022, had previously called for a "gender-neutral marriage canon".
The Church in Wales voted with a two-thirds majority to allow gay blessings after a marriage or civil partnership. Not a single bishop opposed the move.
The Church of England has banned the blessing of gay unions and stipulates that gay clergy need to be celibate, but the Church is due to debate sexuality yet again at next year's General Synod.
The vote in Wales has disappointed many evangelical members.
---
Trans activists win on puberty blockers and Scottish schools
A High Court decision that children lacked the capacity to give informed consent to gender transition treatment has been overturned.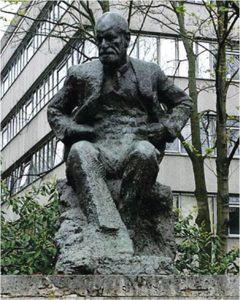 In December 2020, the High Court ruled under-13s were "highly unlikely" to understand the full implications of the "experimental" nature of puberty blockers treatment and it was "very doubtful" for 14 to 15 year olds. But the Court of Appeal ruled in September that doctors can judge if under-16s can give informed consent.
The case was originally won by Keira Bell, who regrets her decision to transition to male and didn't want other children to suffer in the same way.
The appeal was brought by the Tavistock Trust, which runs the UK's only youth gender transitioning clinic, and the Trust can now issue the drugs again. Bell will seek permission to appeal to the Supreme Court.
Meanwhile, new Scottish government guidance on dealing with transgenderism in schools has been criticised. It backs children as young as four 'changing sex' in school – without parents being informed. The Christian Institute commented: "For the Scottish government to come down so firmly on the side of trans activists is bad for schools, families and society."
---
Doctors end 0pposition to assisted suicide
The British Medical Association (BMA) has narrowly voted for a 'neutral' stance on assisted suicide by 149 votes to 145 – with eight abstentions.
Palliative care expert Baroness Finlay of Llandaff described 'neutrality' as a "fig leaf " covering an agenda leading to the legalisation of assisted suicide. Medical ethicist Dr Gillian Wright agreed that the motion was tantamount to "approval for euthanasia".
The motion was tantamount to "approval for euthanasia" – Dr Gillian Wright
The change in policy was also questioned because a recent BMA poll showed only 21 per cent of members supported 'neutrality' and only last year a survey of members of the Royal College of General Practitioners led to the College affirming its opposition to assisted suicide.