Christians who have left a homosexual lifestyle
Ex-LGBT activists: "Please respond to 'conversion therapy' consultation"
Campaigners who have left a homosexual lifestyle are urging Christians to respond to the government's consultation on a 'conversion therapy' ban before it closes on 10 December.
Under the government's current proposals, conversations about changing sexual orientation or gender will be an offence unless formal consent is given. It will also be illegal to challenge a child's transgender identity.
Thus parents and pastors could be penalised for teaching biblical doctrine.
Matthew Grech, who came out of a homosexual lifestyle in 2009, said: "We're urging people to reply to the government's consultation, otherwise the door will be closed to people like me legally getting spiritual or secular support for an unwanted way of life."
There are misconceptions as to what 'conversion practices' entail, according to the Core Issues Trust, a Christian campaigning group and support service provider led by CEO Mike Davidson, whose name hit the headlines last year when Barclays and Paypal closed the accounts of Core Issues.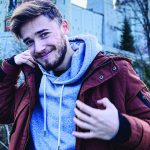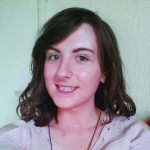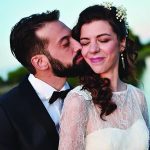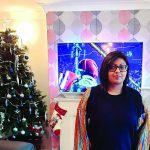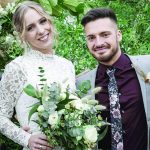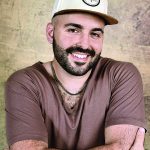 It will be illegal to challenge a child's transgender identity
Grech said: "People associate conversion therapy with repellent aversion techniques which have been abandoned for several decades."
A meeting was held between officials from the Equalities Office in June 2021 and a number of ex-LGBT individuals from the UK, where participants shared how much they benefitted from leaving LGBT living.
 Nevertheless, the  campaigners felt that the government favoured LGBT groups, including Stone-wall. Grech said: "The implementation of the Memorandum of Understanding on Conversion Therapy in the UK has created a de facto ban on professional help for those with unwanted homosexual desires or gender confusion.
"Very few churches publicly offer prayer for unwanted same-sex attraction out of fear of negative publicity"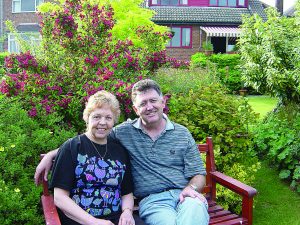 "There are instances of individuals being denied the freedom to develop their heterosexual potential, and of being coerced into embracing homosexuality. This can never be appropriate for those who have mixed attractions, and is clearly discriminatory. There is a false notion that sexuality is fixed and that gender is fluid."
Matthew Grech says he can name 44 ex-LGBT men and women who have encountered the love of God through Jesus Christ, and defied the idea that change is impossible. Matthew is among those who have contributed to a new book called 'X-Out Loud: Emerging Ex-LGBT Voices'.
The book features the stories of men and women who have left a homosexual or transgender identity or lifestyle. Several of them "typically walked a lonely road, sometimes abandoned by both church and state…their lives have been messy and chaotic. They are unanimous in turning from identites and practices that the Christian witness within them rejects. The countries they have grown up in are generally affirming of LGBT identities. They reject the claim that they exhib-it 'internalised homophobia' that the sceptics who resist their new direction of travel, may impose on them."
Mike Davidson, who is now happily married to a woman, says: "Very few churches actually publicly offer prayer for unwanted same-sex attraction out of fear of negative publicity or out of fear of accusations of 'praying away the gay'.
"Why is it that individuals can reject and renounce any former identity, sect, belief system or self-description, except that of LGBT?"
The book's contributors ask that government ministers and peers in Westminster as well as politicians in the devolved governments across the UK consider carefully the damage that will be caused by banning the right and freedom to leave unwanted sexual practices or feelings.
The consultation is at equalityhub.citizenspace.com. For guidance on responding, see christianconcern.com under the 'Recent' tab
---
Doctors want to kill conscious Covid victim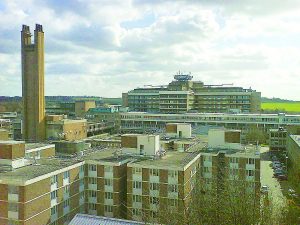 CitizenGO has organised a petition to save a grandma in her 50s who is on life support in Addenbrooke's hospital.
The woman was paralysed by Covid-19 but can communicate and shows clear signs of enjoying TV, yet the Cambridge hospital wants to switch off her life support – against her previously expressed wishes.
In contrast, a Covid victim of 54 who happens to be married to a celebrity came near to death but was saved by doctors. Derek Draper, husband of TV's Kate Garraway, requires round the clock care after multiple organ failures. He struggles to communicate and sleeps 20 hours a day, yet no doctors are suggesting euthanasia.
CitizenGO's Caroline Farrow writes: "The right to life should never be dependent on celebrity status."
She adds that the NHS is spending hundreds of thousands of pounds on lawyers for the right to kill this woman, yet the family trying to save her receives no legal aid.
The petition is available to sign at: citizengo.org/en-gb
---
Couple challenge trans propaganda in schools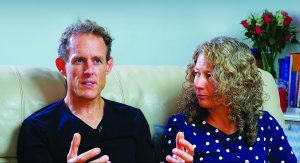 Christian parents Nigel and Sally Rowe have launched legal action against the government over the transgender guidelines used in their sons' primary school and nationally.
Supported by the Christian Legal Centre, the Rowes are pursuing a judicial review over the Department for Education's unquestioning acceptance of transgender ideology and the 'politically partisan' Cornwall Schools Transgender Guidelines.
The Church of England school their sons attended gave the Isle of Wight couple the choice of either accepting transgenderism or being labelled 'transphobic.' As a result, the Rowes have been home schooling both their children since 2017.
In the last ten years, the UK has seen a 3,000 per cent rise in children being referred to gender identity clinics, despite the fact that experts say 88 per cent of children who experience gender dysphoria grow out of it.
Andrea Williams of the Christian Legal Centre says: "Nigel and Sally Rowe exposed the confusion and untruths being embedded in primary schools which have since developed into a public health crisis."
---
Stonewall dictates government policy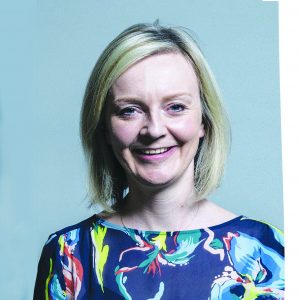 After BBC journalists revealed how LGBT lobby group Stonewall has controlled the policies of the Welsh and Scottish governments, the civil service and public bodies like the BBC, some organisations are reconsidering their support for the charity.
Stephen Nolan and David Thompson conducted an 18-month investigation into how Stonewall has given misleading advice to many institutions, which has been followed without question. Nolan observed: "Government is essentially paying Stonewall to lobby it."
In addition, there has been widespread concern that Stonewall's Diversity Champions scheme breeds a workplace culture where staff who do not support transgender ideology fear being sidelined or even fired. The BBC and the Equality and Human Rights Commission have opted out of the scheme and the government's departments of health, education, work and pensions and the Treasury are also reviewing their links.
The Foreign Office is still paying thousands of pounds to Stonewall after senior officials renewed the contract without approval
Foreign Secretary Liz Truss said that departments should leave the scheme, yet the Foreign Office itself is still paying thousands of pounds to Stonewall after senior officials renewed the contract without the approval of her predecessor, Dominic Raab. The Ministry of Defence, meanwhile, is complying with Stonewall's insistence on the use of transgender pronouns, and the Home Office – still signed up to Stonewall – has ordered staff to celebrate 'Transgender Day' and 'Asexual Day'.
Christian Institute's Ciarán Kelly said: "Stonewall's capture of public institutions should concern us all. Here is an unaccountable lobby group pushing a radical gender ideology that is dictating government policy."
---
Campus free speech bill is too weak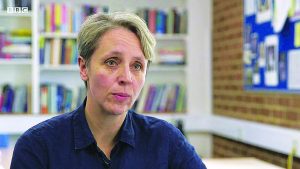 The government's proposal to defend free speech in British universities doesn't go far enough, according to Buckingham University's vice-chancellor.
Prof James Tooley says that the current bill would not protect academics from the "concerted campaign" of intimidation that Prof Kathleen Stock suffered.
Stock, a philosophy don who calls herself a feminist and lesbian, resigned from Sussex University after students and colleagues campaigned to have her sacked for alleged "transphobia"; she told Radio 4's 'Woman's Hour' that the final straw was seeing death threat graffiti about her in the university toilets.
At Oxford University, a pro-life organisation has been the victim of "horrible" online abuse by abortion activists. Oxford Students for Life, a secular group, also had its stall trashed at the Freshers' Fair. The group's president, Anna Fleischer, told the Christian Institute that "if the Student Union wasn't forced by the University to give us a platform, they would not. They would try to do everything in their power to get rid of us."
Meanwhile, Nottingham University has accepted a pro-life Catholic priest as chaplain after initially banning him. Father David Palmer was due to take up the role until the university found that he had tweeted that abortion is the "slaughter of unborn children"' and assisted suicide is "killing the vulnerable".
After intervention by the Diocese of Nottingham and the Christian legal advocacy organisation ADF UK, the university said the priest could serve Catholic students "with immediate effect".
---
University offers prostitution advice
In a move which implies acceptance of prostitution, Durham University is offering students online lessons on how to stay safe while working in the sex industry.
The university has denied encouraging prostitution, but wants to "provide support" to students who face a "social stigma" in engaging in prostitution to support themselves. According to GB News, there is a rise in Durham students taking up sex work after graduation too.
---
Christians take government to court over porn
A Christian father and student have won permission from the High Court for a judicial review of the government's failure to impose age verification on porn websites.
Ioannis Dekas and Ava Vakil joined forces to challenge the government's decision to drop age verification despite passing a law to do so.
The 2017 Digital Economy Act expects porn sites to have "robust age verification controls" to prevent use by children, but this has not been enforced. In 2019 it was announced that the requirement would be included in the government's Online Harms Bill instead, but this bill has still not been made law.