Nearly 4,000 husbands and wives have signed up to say "We will!" again
PRO-MARRIAGE CAMPAIGNERS are more than on track to smash the world record for the number of couples simultaneously reaffirming their vows.
Nearly 2,000 couples – or 4,000 husbands and wives – have registered for "The Big Promise", an initiative run by Marriage Week, which aims to see couples all over the country celebrate their personal commitment to each other.
The Guinness World Record currently stands at just over 1,000. But on 8 February 2014, venues across Britain will host special services to give almost double that number of couples the opportunity to say 'We will!' again.
Packed church
"The idea is not so much to break the world record," said Marriage Week Founder Richard Kane. "The idea is to get couples and communities thinking about commitment, vows and promises and what that means."
Initially, Richard was sceptical about reaffirming marriage vows – which is different from renewing, which implies that promises may have been broken. "I just thought it sounded a bit dull, really," he confesses on a promotional video.
However, he was invited to attend such an event at a little Anglican church in Hampshire. On arrival, he found the place packed with husbands and wives reaffirming their vows, with Sky News covering the intensely emotional moment. "I turned from a scoffer into a fan," Richard admits.
There are strict requirements for the world record attempt. A minimum of 25 couples must participate at each venue and couples must produce marriage certificates. The event has to be overseen by two independent witnesses, one of whom must be a registrar or licensed clergy.
So far, 1,750 couples have registered from across the country. The organisers welcome both national and local interest in the events, and hope to be able to name one or two "flagship venues" for potential TV coverage.
The idea has come at a time when the whole concept of marriage has been kicked around in the political arena.  So "The Big Promise" is being seen as a positive response amid such challenging times. "It's like coming up for air," says Richard. "This is a good news story."
Annual march
Marriage Week has grown from humble beginnings to become a leading "focus week" both for organisations involved with marriage, and for the media.  Prince Charles and the Duchess of Cornwall even chose Marriage Week to announce their engagement.
Richard has helped set up Marriage Week initiatives in 24 countries and says, "A million-and-a-half people physically turned up to a Marriage Week event last year."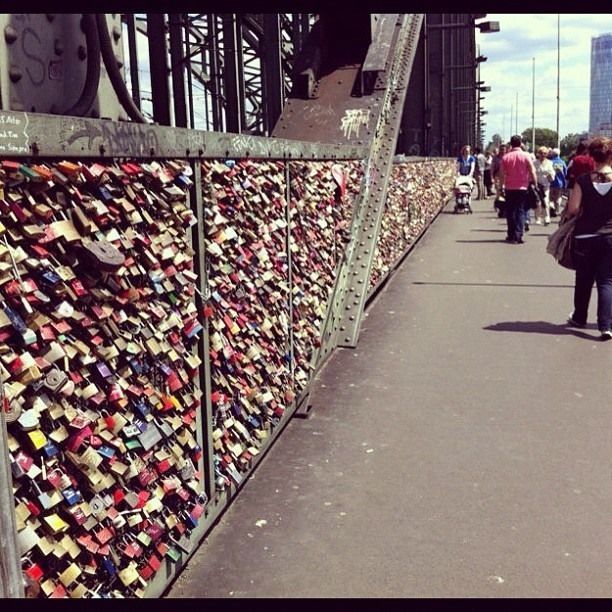 Marriage Week has also inspired a march in Ukraine, a tram ride in the Czech Republic and a bridge in Germany where couples leave padlocks symbolising their devotion.