Why carol singing and handing out leaflets could make you a nuisance this time next year
STREET PREACHERS and others who express controversial views could be caught by new sweeping powers designed to combat anti-social behaviour.The Coalition Government's plans to outlaw behaviour likely to cause "nuisance" and "annoyance" could threaten basic freedoms, say a senior lawyer and Christian campaign groups.
Campaigners say that judges will be given "draconian" powers, way beyond what is needed, and that the new court orders will apply even inside a building.
Introduced by Home Secretary Theresa May, the proposals seek to replace Anti-Social Behavioural Orders (ASBOs) with new civil orders known as Injunctions to Prevent Nuisance and Annoyance (IPNAs).  Campaigners say that while it is essential for the authorities to have the power to tackle and prevent anti-social behaviour, the new orders are too broad and contain few safeguards.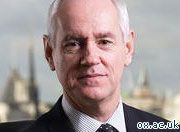 And the former Director of Public Prosecutions, Lord MacDonald QC, warned that the new plans would amount to "gross state interference" with basic freedoms, noting in particular the threat posed to street preachers.
Shockingly low safeguards
"Of course political demonstrations, street performers and corner preachers may be 'annoying' to some – they may even, from time to time be a 'nuisance'," he said. "The danger in this Bill is that it potentially empowers State interference against such activities in the face of shockingly low safeguards."
Mike Judge of the Christian Institute commented, "Annoyance and nuisance are extremely subjective terms. People become annoyed for all kinds of reasons. Probably any orthodox sermon could comfortably reach the threshold of annoyance to someone who disagrees. And giving out an evangelistic tract or singing carols could be a nuisance to some people."
With the Anti-social Behaviour, Crime and Policing Bill currently going through the House of Lords, the Christian Institute mailed all its supporters asking them to pray that Gospel freedoms are protected and lobby their MP to encourage the Government to have a change of heart.
"Sloppy drafting drives a coach and horses through free speech and religious liberty. Many people are concerned, including Liberty, dozens of charities and Parliament's Home Affairs Committee. The Labour Party opposes the plans. Even the Association of Chief Police Officers is worried that the IPNA threshold is too low," commented Mr Judge.
"Only recently Parliament decided to reform Section 5 of the 1986 Public Order Act. For 15 years this law wasn't a problem. Then innocent Christians started getting arrested. Having tackled the problem of Section 5, we don't want to see another law which might be fine in the first few years but which ultimately endangers religious liberty for the next generation."
More information from the Christian Institute and Christian Concern