HEART's letters page provides a forum for Christian opinion. Concise letters of up to 100 words long giving your name and town are more likely to be printed. Letters may be shortened and edited to improve clarity. Long letters written on paper, while read with interest, are unlikely to be printed due to lack of staff to copy type.
Deadline for the December/January 2018 letters page: 31 October.
If you have an idea for an article, check with the editor before sending it. Opinions can often be expressed in a short, sharply written letter.
Grenfell and man-made disasters
Disasters are often caused by greed, because financial considerations get priority over health and safety. This breaks God's law of care for others.
Apparently Grenfell Tower had no general fire alarm, no sprinklers, no proper fire doors, the stairwell was smoky, and the cladding was flammable.
The public inquiry needs to find who relaxed fire regulations. Unless we look for the root causes, a fire could happen again – perhaps in a school.
There are many examples of suffering caused by humans. Some UK floods, which damaged houses, were caused because flood defences were not maintained and rivers were not dredged.
Houses are now built on flood plains, which were once left empty to soak up flood water.
Breast cancer has risen several-fold in recent years, and may be due to chemicals such as pesticides and plastics, which can cause oestrogen-mimic hormones. Of the 70,000 chemicals in use, it's admitted that many were not safety tested to see if they cause cancer.
If someone is blaming God for tragedies, we could point out the human causes!
Ann Wills
Ruislip, Middlesex
BMA and abortion
Andrew Halloway states that the BMA had voted to "campaign for abortion…". (HEART Aug-Sept).
In fact the motions passed and the debate related to an issue of 'decriminalisation' only. The chairman made it very clear in his summing up that the motions, if passed, would not change the current laws on abortion.
So far as abortion is concerned the BMA is not a campaigning organisation. The danger is that this decision will encourage abortion campaigners, which is regrettable.
John Pilling BM BCh (retired)
Walberton, Sussex
What the film Dunkirk doesn't mention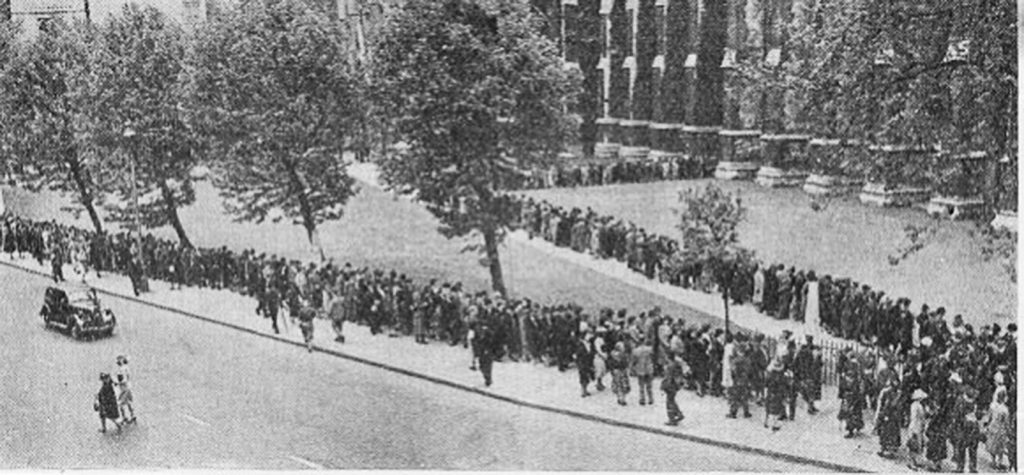 One major fact is not mentioned in the new blockbuster film being shown across the nation.
The situation was actually so desperate that King George VI called for a National Day of Prayer on 26 May 1940.
In a radio broadcast he asked the people of Britain to pray for God's help. Thousands of special services were held across the country and literally millions of people poured into churches to pray.
Two highly significant events immediately followed. Firstly, a violent storm arose over the Dunkirk region grounding the Luftwaffe which had been killing thousands on the beaches. Secondly, a great calm descended on the Channel, the like of which hadn't occurred for a generation, enabling the hundreds of tiny boats to rescue 338,000 soldiers, rather than the estimated 30,000. It was the timing of these events immediately after the Prayer Day which led people to speak of "the miracle of Dunkirk" and Sunday June 9 was officially appointed as a Day of National Thanksgiving.
Looking back, the Bishop of Chelmsford wrote, "If ever a great nation was on the point of supreme and final disaster, and yet was saved and reinstated it was ourselves… it does not require an exceptionally religious mind to detect in all this the Hand of God."
At the end of 1942, after the tide had turned in the war, Churchill himself was moved to say, "I sometimes have a feeling of interference, I want to stress that. I have a feeling sometimes that some Guiding Hand has interfered."
To coincide with this film, over 36,000 copies of a leaflet called Wartime Miracles and a National Scandal are being sent to thousands of churches across the UK so as to give congregations hope and reassurance, much needed in our unsettling times.
If anyone would like this uplifting information directly by email, rather than via their church, then they are welcome to contact me by sending an email, putting Wartime Miracles in the title box, to:
strengthenthefaithful@gmail.com
Rev J Willans, BD Dip Theol
Leigh, Surrey
Isaiah and the exile
Dr Clifford Hill stated that: "It was in Babylon, however, that God prepared the way for the Messiah, telling the exiles that they would be 'a light for the Gentiles'."  (HEART Aug–Sept)
I would hope that by this the author meant that Israel during the Babylonian exile pondered Isaiah's prophecies that had been made some 200 years earlier. Otherwise this would mean that the author supports the idea of an anonymous second Isaiah who allegedly wrote during the exile, which is an idea that comes straight from the liberal camp.
Paul Milan
Folkestone, Kent
Political correctness and the Gospel
In the beginning God made the world. We are created beings made in the image of Almighty God. We have not evolved from monkeys. Monkeys have not evolved but remain monkeys as God created them.
Jesus died and rose from the dead. Jesus went back to heaven and sent His Holy Spirit. Jesus is in glory as John saw Jesus in Revelation 1:16. Jesus's countenance shines as the sun; he is all holy, all glorious.
We need to live by Bible correctness and not by political correctness! We are children of a mighty, glorious God. Let us not bring him down to our level by making our own laws about redefining marriage. God has made marriage a 'holy estate' between one man and one woman.
How can we continue to allow our doctors to offer our children to Baal on the operating tables of abortion?
And let us protect our children from false education about creation, and perverted sex education from four years old up.
Jane Evans
Farnborough, Surrey

I kept everyone at arm's length
When I was eight, my mother left home. My dad was in a mess and I remember 'going inside' myself to survive; although people tried to be kind, I felt ashamed and kept them at arm's length.
I was lonely and had few friends, which made me vulnerable during my teens.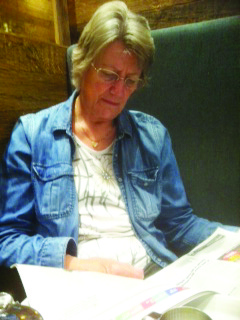 At 18 I started studying to become a nurse like my mother had been. This helped me grow in confidence. But after a long-term boyfriend finished with me, I ended up in a hospital ward, drugged up and in deep depression. I was given ECT many times, and left feeling distraught and resenting my life.
At that point I married Bill, and we had two daughters. I remember vowing to tell my girls I would NEVER leave them.
When my mother died, I completely went to pieces. Then a friend took me to church and I gave my life to Jesus, beginning a long journey of healing.
Forgiving my mother was the first major hurdle; in times of ministry I cried and confessed many things. Because prayer ministry was not a normal practice back in 1984, the process was a bit hit-and-miss, so I had to forgive many Christians who didn't understand my pain.
Jesus put it in my heart to help others make sense of their lives, and I have since become a trained counsellor and prayer minister. I am blessed with the assurance that the Word of God is truly life to body, mind and spirit.
Christine Ogden
Surrey
One death
In my early twenties I had an abortion, terrified that my dad would forever turn his back on me.
Shortly after this wretched procedure I had a totally unforgettable waking dream, seeing myself drifting through outer darkness, with lost souls coming towards, and flowing right through me! As I realised that I was also lost, I heard God's voice speak to my spirit:"What you have done, is as terrible as what happened in Hitler's holocaust."
Thirty sad, long years later I did finally turn to Jesus, who helped me forgive myself and others and start my life afresh, with him.  Thank God.
Heidi Weller
Sevenoaks (born in Dresden, 1944)
A sign of salvation in the centre of England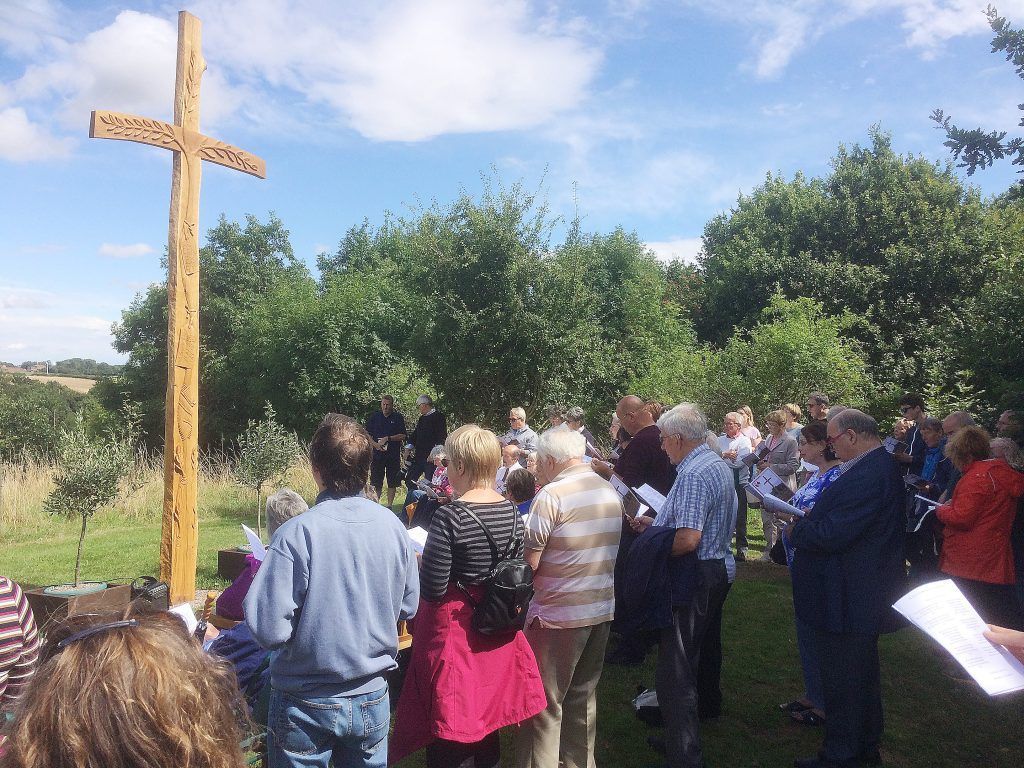 "When I am lifted up from the earth, I will draw all men to myself" (John 12:32).
On 13 August a new cross on the hill was dedicated at Red Hill Christian Centre, near Stratford-upon-Avon.
This is at the centre point of Via Beata, a 'Way of Blessing', a prayer walk from Lowestoft to St David's in Wales. It is the vision of Steve Eggleton, a wood carver from Norwich. Way stations at ten mile intervals have points for meditation, celebrating our Christian heritage.
The 15-foot high illuminated cross was designed to depict an in-grafted olive tree with the inscription "Not my people, you are my people" (Hosea 2:23b).  (This is a shortened version of "I will say to those called 'not my people', 'You are my people'".)
As well as showing God's merciful heart for an unfaithful bride, it shows the Church as the in-grafted branch into Israel from Romans 11. It is highly significant that the cross should stand prophetically at the centre of England, as Red Hill's logo is "God's heart in the heart of England" and we believe it stands as a sign of the Church's realignment with Israel on the 100th anniversary of the Balfour Declaration. See www.red-hill.org
Mary Kelsey
Leamington Spa