Some years ago, I read an article stating that gay pride events would come to be known simply as 'pride' – they would become all-age celebrations of all types of sexuality.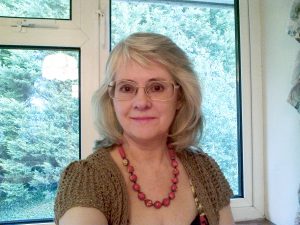 Deep sorrow filled my heart as I grasped something of the impact this agenda would have, especially on our little ones. To our country's shame, same-sex marriage is now enshrined in law and from September, our children are to have compulsory relationship teaching, including LGBT issues, from as young as four.
As I prayed about this, I had the idea of an annual national Christian heritage week from the second weekend of June. Technically, we are still a Christian state, yet few in Britain know anything about the Bible or true Christianity. We need to act while we still can.
Ideas for celebrating the week include:
Flyers highlighting how our Christian heritage has shaped our nation
Exhibitions in churches and tourist places
Balloons and badges with the NCH week logo (see www.nchweek.wordpress.com)
Distributing John's Gospels
Special church services and community events
Gospel choirs visiting pubs, retirement homes, schools, hospitals and prisons
Jesus came not to condemn people, but to save them. The Gospel is not that Jesus came enhance our lives, but to be our life – to set us free from our natural way of living. He can set us free from our addictions, hurts and bondages.
There are many great initiatives to reach people with the Gospel, but this could be another tool to bring God's love to this country.
Hilary Wyatt
Tilmanstone, Kent