PA to delay statehood bid
Palestinian Authority Foreign Minister Riad Malki told the Bethlehem-based Maan News Agency that the PA leadership has decided to delay a bid to seek recognition for a Palestinian State at the UN Security Council.
According to the ICEJ (International Christian Embassy), he added that the indefinite delay comes following strong pressure from the US and a failure by the PA's UN delegation to secure the necessary support of nine members of the Security Council.
Christian Embassy condemns Jerusalem murder rampage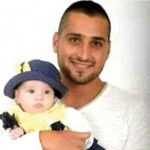 THE INTERNATIONAL CHRISTIAN EMBASSY JERUSALEM (ICEJ) has condemned the murder rampage which left four rabbis dead and 13 others injured in an early morning synagogue service.
Two Israeli Arab citizens, Abu Jamal, 22, and Ghassan Muhammad Abu Jamal, 32, used meat cleavers and a gun to attack Jewish worshippers during a prayer meeting at the Kehilat Bnei Torah Synagogue in Jerusalem's Har Nof neighborhood on November 18. Both men were then killed in a shootout with police at the synagogue's entrance.
Zidan Sayef, a 30-year-old Druze traffic police officer from western Galilee, heard there was a terror attack and rushed to the scene. He was seriously injured and later died of his wounds that night. He leaves a widow and four-month-old baby, joining the wives and 24 children of the four slain rabbis in the toll of the bereaved.
The Druze community in Israel is Arabic but opted out of Arab nationalism in 1948 and it supports the Jewish state.
The current unrest is caused by rivalry between Hamas and the Palestinian Authority, according to Zalmi Unsdorfer, UK Likud chairman, on Revelation TV's Middle East report.