Iraqi Christians have thanked the USA for keeping its promise to help them return to their homes after fleeing from Isis jihadists.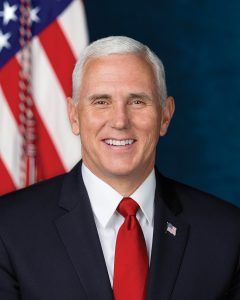 Archbishop Bashar Warda of Irbil told Catholic News Service: "We especially appreciate the efforts of Vice President Pence and USAID to have them deeply involved in this situation."
USAID has given $10 million to help Christians and Yazidis rebuild their homes, after the destruction caused by Isis. Another $25 million has been pledged for the future.
Vice President Mike Pence stated in October that his country would provide direct humanitarian assistance to persecuted Christians and other religious minorities because of the UN's failure to help them.
Warda added that despite all their suffering at the hands of Isis, "We forgive those who murdered us, who tortured us, who raped us, who sought to destroy everything about us. We forgive them in the name of Christ."