"Mr President, can you get my dad home by my birthday?"
"Jacob, it'll be hard but I'm going to try."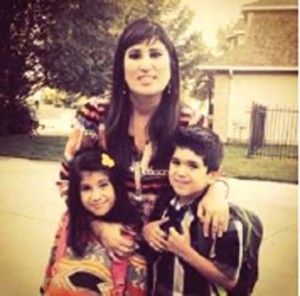 This was the conversation between the son of imprisoned Pastor Saeed Abedini and President Obama in January, after his mother Naghmeh fasted and prayed for the chance to meet the president when he paid a whirlwind visit to her town in Idaho.
As a result, she had a ten-minute private meeting with the president on 21 January and now Jacob Abedini has a president's promise that the head of state will do all he can to get his dad home.
Pastor Saeed's two children came with Naghmeh to the meeting. Their son, Jacob, had a question of his own. He was four years old when his father was first taken as a prisoner. He'll be seven this year. Saeed was sentenced to eight years in prison for Christian activities.
"My son asked President Obama if he can get Saeed home by my son's birthday and he said: 'Jacob, when is your birthday?' and Jacob said: 'March 17' and he said: 'It's going to be very hard but I'm going to try Jacob, I'm gonna try,'" Naghmeh recalled.