'Cliff Richard, the dreamer'
By Cliff Richard
Ebury Press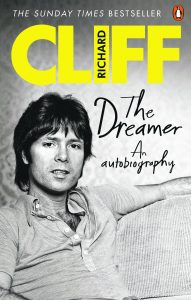 Clearly my family was trying to remind me of my youth when they bought me 'Cliff Richard, The Dreamer'.
I couldn't believe it when I discovered that Cliff had written it to celebrate his 80th birthday!
It is a gripping story in which Cliff shares memories of his life in India and the UK. His family life was important, with good principles, which carried him through his journey to fame.
His father always said grace before meals
I was surprised to discover the influence that Christianity had upon his early life. Both parents were Christians, he attended an Anglican church school in India and sang in the church choir. His father always said grace before meals and when they arrived in England, the family went to church every Sunday.
One day, sometime after his father had died, Cliff confided to a band member that he was thinking of consulting a medium in order to make contact with his father. The band member told him he must not do it. It was forbidden in the Bible and he quoted Deuteronomy 18:10 which forbids turning to witchcraft, soothsaying, interpreting omens and sorcery.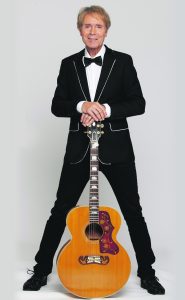 In fact, it turned out the band member was a Jehovah's Witness, but it was the beginning of a search by Cliff, who began to read the Bible. Through contact with leaders in the Crusaders, (an evangelical Christian youth organisation), he saw the errors of the Jehovah's Witnesses' beliefs.
One night he read Revelation 3:20: "Behold, I stand at the door and knock. If anyone hears my voice and opens the door, I will come in to him and dine with him and he with me."
Cliff writes: "I closed the book and closed my eyes. 'OK, Jesus, I believe in you and I want you to come in … I want you in my life'."
Fast forward to 2014 and an allegation that he had molested a teenage boy 30 years previously at Sheffield United football ground, when he was a guest at a Billy Graham Crusade meeting there.
"There is no pit so deep that God's love is not deeper still"
Of the allegation he writes: "The things that mean the most to me in my life are what saved me in my darkest hours. My faith, because I prayed long and hard to God every day during my ordeal. I would not have got through it without him."
Billy Graham's musical director, Cliff Barrows, reminded the star of Corrie Ten Boon who, because she helped Jews escape the Germans in World War Two, was sent to a concentration camp. She had written: "There is no pit so deep that God's love is not deeper still."
Gradually the case unravelled. Cliff deliberately never found out who his accuser was but talks about how he found the strength to forgive him.
It's a great story about Cliff the person, and his life as a pop star. But his story would not be complete if it did not include his faith in the Lord Jesus Christ and that comes through loud and clear. I enjoyed reading it.