A ministry started by one woman 33 years ago now has its own purpose-built centre, debt-free and entirely paid for by donations
The first healing meeting at Sozo Ministries International's new building, Awbridge, Hampshire, January 8
Sozo Ministries International began in 1983 after recruitment consultant Marion Daniel received healing in her spine.
After this wonderful healing, Marion started praying with people and seeing people healed. Assisted by her parents and family the ministry grew, drawing visitors from all around the country to its meetings, previously held in a school.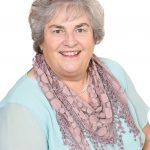 Finally, thanks to loyal people's donations, the ministry has its own new sanctuary in a completely refurbished former golf club.
Pastor Marion's brother, Alan, takes up the story:
We miraculously bought this former golf club in 2013 after it was divided up and sold off. No one quite knew what to do with the main site, but God did.
I immediately saw the potential and after selling our HQ in Romsey, Hampshire, we spent two years renovating the offices, kitchen, toilets and a small sanctuary in what used to be the restaurant.
With one outbuilding still to renovate, we were delighted by an unexpected inheritance which allowed us to plan a new building, linked to the old barn and offices.
On January 8, 2017 that vision became almost complete as we held our first meeting in the new building after 25 plus years of van loading and unloading. New chairs were yet to arrive, but we were all 'home' at last, in awe at the wonderful presence of God there.
We are a healing and deliverance ministry that wants to reach out to hurting people. Recently we have started an intern programme for those who want to study the Word and learn more about deliverance.
Along the way we have gathered God's people, too, so now we hold Sunday fellowship mornings and will hold our bigger healing and deliverance meetings monthly. Anyone can come to these for help and prayer. Our vision is to "Bring wholeness to the world through Jesus".
As we have also enjoyed embracing our Jewish roots over the last nine years, celebrating the Lord's feasts, we long to see a project develop that involves God's people, the Jews. Exciting days!