Lives were changed after music missionaries Vinesong came to Bexhill
Testimonies from a recent evangelistic weekend have encouraged the team of local Christians behind Jesus loves Bexhill, a grassroots initiative in East Sussex.
Organiser Geoff Tompkins reported: "God was at work and there were many who responded to him as a result. There was great excitement, too, with some saying that nothing like this had taken place locally before."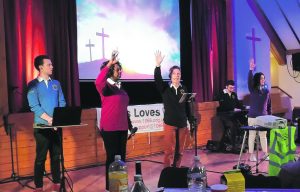 For the first time, international Christian music missionaries Vinesong (of 'Let Your Living Water Flow Over My Soul' fame) performed in Bexhill, both at a dinner for up to 100 guests and at two local churches, Sidley Freedom Church and St John's Baptist Church, who gave their meetings over to Vinesong.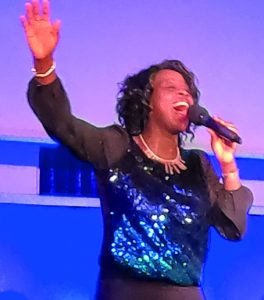 Geoff told HEART: "At the dinner, six hands went up to accept Jesus as their Lord and Saviour, and many responded for prayer at the Sunday morning service. Someone who joined Sidley Freedom Church's service on-line had a powerful experience of the Holy Spirit.
She said she felt as if she was being hugged and experienced a sense of peace, that she had never previously experienced."
The Jesus loves Bexhill team was formed in 2021 as a litter-picking group: "This gave us many opportunities to witness to people and share testimonies", says Geoff, who has invited Vinesong back for an open-air concert in August. If you would like to start a similar initiative, email Geoff at info@1066.org.uk
---

Supporters of Christian Friends of Israel and the Zionist Federation gathered in London on Wednesday 9 March to lobby Members of Parliament about proscribing the Popular Front for the Liberation of Palestine, following similar government action against Hamas and Hezbollah. Robin Lane of CFI reported: "We were well briefed in the morning by Wasiq Wasiq, an Associate Research Fellow with the Henry Jackson Society. Supporters were keen to bring this important matter to their MPs as it affects education and is essential for the protection of children and students against radicalisation."
---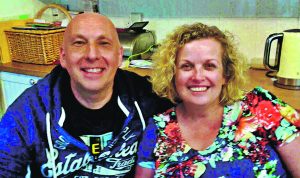 Rev Paul and Wendy Young are celebrating 25 years of their charity for the homeless.
Since 1997 they have raised £9million to support tens of thousands of rough sleepers, thousands of vulnerable women and more than 100,000 schoolchildren in Brighton and Hove.
Paul says: "In my early 20s I worked on a mission ship with Operation Mobilisation, giving out relief in some of the world's poorest areas.
"However, I always believed there were parts of my home town which equally needed my help."
At a council meeting for local aid agencies they were challenged to "get off the fence and do something about the deep needs of our city".
Thus after a year's research, he and Wendy founded Off the Fence to tackle both the causes and effects of poverty and homelessness. "Twenty-five years later, we're still here, thanks to God's grace", says Paul.