"My heart opened during lockdown"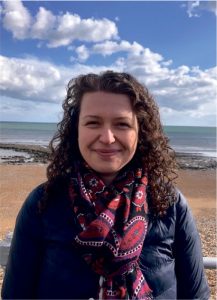 In our April/May issue we featured the 'Jesus loves Bexhill' outreach.
One of those taking part was Petra Auzinger, originally from Austria, who teaches German at a local school. Sharing her story with guests at a dinner, she explained: "I attended the Roman Catholic Church during my early years, but Jesus was just an image, nailed to a cross.
"For nearly ten years I taught in faith schools, hearing the same stories again and again, but a day came when I started to read the Bible to see what else it contained. One day I heard a priest talking about his faith and how God loves every one of us.
"That was it! Sitting on the sofa during lockdown, my heart was opened and God's love poured in, along with an unbelievable peace. I discovered that the Christian faith is not a set of rules that you choose to obey or not. I now love obeying God, not because of his commandments but because he loved me first and he has come to live in my heart."
---
Ben's free bookstall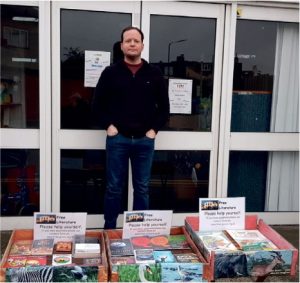 When he's not working in McDonald's, Ben Coupland spends his time ordering Christian booklets and Bibles to give away to passers-by outside his church.
Ben started the project during lockdown when shops and churches were closed, but people were allowed out for an hour's exercise a day. So Ben, who is 40 and married, saw an opportunity to reach people when they were seeking answers and started displaying evangelistic booklets and Bibles outside Free Grace Baptist Church in Belvedere, Kent.
Since April 2020 he has seen over 3,000 books taken by passers-by, including 1,151 Bibles. He displays the books in clear plastic bags so they can stay out in all weathers. Some of the books are free, and some have to be purchased. To find out more, contact his aunt, who is one of HEART's local distributors: jdrobson@hotmail.com
---
St Mary's, Horsham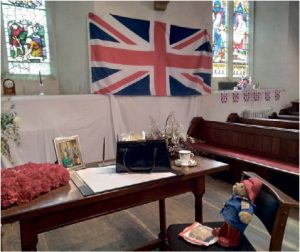 During the Queen's Platinum Jubilee celebrations in early June, many churches took the opportunity to put on events for their community. St Mary's in Horsham, West Sussex, held a floral festival with local organisations contributing scenes from the Queen's life which contained floral representations of key elements. Here one of Her Majesty's famous red boxes made entirely of red camellias is on 'her' desk, but the eye is drawn to the witty addition of Paddington, the lovable bear who came to tea with the Queen in a short film which delighted the nation.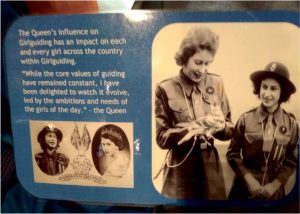 Another of the displays at St Mary's, Horsham, was of the Queen's long association with the Girl Guides. This notice explained how the young Princess Elizabeth was enrolled in the 1st Buckingham Palace Guides and Princess Margaret became a Brownie. Their mother, the late Queen Mother, was patron of Girlguiding.