Reader Viv McDermott shares the story of her mother-in-law's miracle healing
As a regular reader and Hampshire distributor of the HEART newspaper, I wanted to share a wonderful miracle which prevented a potentially tragic outcome for my mother-in-law, Margaret McDermott. Margaret will be 90 in February 2022 and has been blessed with amazing health and fitness all her life. Apart from the smallpox vaccine, which she says she was bullied into receiving, she has never received any vaccines or hospital treatment and gave birth to two children at home.
My husband moved in to nurse his mother, who appeared to be dying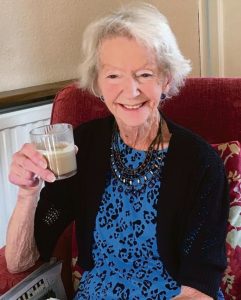 In early October she went to one of many dances she regularly attends, but with the windows and doors open and air conditioning on, she subsequently developed a sore throat and produced a positive PCR test.
Within days Margaret was bedridden with pneumonia and prescribed anticipated "end of life" treatment, with a syringe driver administering Midazolam and Morphine. My husband moved in to nurse his mother, who appeared to be dying.
During this time, after praying with a lovely Christian friend who has a tremendous gift of spiritual discernment, Margaret recommitted her life to Jesus Christ. There followed a complete turnaround in her condition, much to the medical team's surprise!
The "end of life" treatment was stopped immediately as clearly Margaret's time to be with her heavenly Father had been postponed. Her doctor said stopping end of life treatment was almost unheard of!
After a month's convalescence, Margaret is no longer reliant on any medical care.
Not only is she living independently again, but is back dancing with her boyfriend!
We marvel at how gracious and patient our God is; age and time don't stand in his way and this healing (among others) proves he has conquered all dimensions, even those that scientists believe to be unattainable.
---
CHRISTMAS WITH THE HOMELESS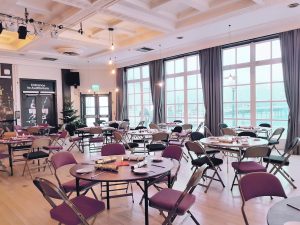 With their family living abroad, Bill and Marian Waterer decided to spend Christmas helping at the Worthing Soup Kitchen in Sussex. Christmas Day lunch – huge quantities of turkeys, vegetables and 'trimmings' – was provided by local super- markets, including 2,400 mince pies from Iceland.
The council-owned Denton Lounge on the seafront was made available for the day, although sadly the local land- mark is currently closed after going broke.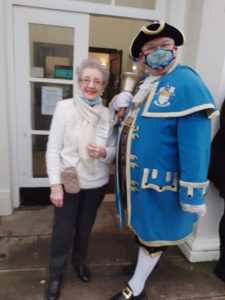 Guests were invited by the town crier, a sponsor of the Soup Kitchen, who patrolled the seafront, ringing his bell and calling, "O ye, O ye" to all those in need of a meal. "He was wonderful," said Marian, who accompanied him with her husband, Bill and two others.
Marian admits she found some of the guests' stories harrowing, particularly as some were ex-military: "One young man came in soaking wet and after his meal would be going back on the streets. Khristina was trying to find him a sleeping bag."
On leaving, everyone was given a bag of food.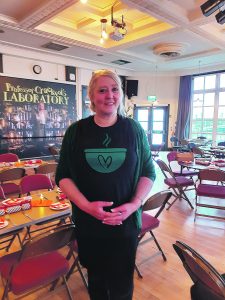 The Worthing Soup Kitchen was founded by Khristina McCormack, who started by feeding the homeless from the back of a van.
"Khristina worked tirelessly with others to provide a wonderful Christmas dinner to all in need," said Marian. "It was, amazingly, a joyous occasion and we can only thank God for his goodness and for all the volunteers. We were so blessed!"