In an exclusive interview, "the new CS Lewis", bestselling author G P Taylor, tells Clive Price of his surprise at the film treatment of one of his popular novels
LESSONS IN DISCIPLESHIP will fill the big screen in the New Year – with the cinema release of a family film based on a bestselling book by Christian author G P Taylor.
In "The Adventurer: The Curse of the Midas Box", Captain Will Charity (Michael Sheen) is a man of faith who shows the hero Mariah Mundi (Aneurin Barnard) how to fight against evil in Victorian England.
Mariah's world is torn apart when his parents vanish and his brother is kidnapped. So he joins forces with Captain Charity in a rescue bid. The trail leads to the Prince Regent, a majestic hotel filled with sinister villains, menacing creatures, and an extraordinary box that turns everything to gold.
Stellar cast
It's the first in what is intended to be a movie franchise, based on G P Taylor's novel "Mariah Mundi" – which has sold a million copies in the English language and is a hit among schoolchildren.
"The film has turned out really well," G P told us – with some relief –while on a speaking tour of northern England. He'd sold the film rights to his publisher, and didn't have much to do with the production except visiting the set a few times – and meeting the stellar cast which includes one of his favourite actors, Sam Neill.
G P said the original story contains "an awful lot" of allegory that applies to the spiritual life. "I thought that would be the first thing that would be stripped away," admitted the 54-year-old Yorkshireman.
However, the filmmakers not only preserved the Christian parallels – but also effectively strengthened them. "They've made some changes which I didn't know about," G P confessed.
To overcome evil, Mariah puts on a golden breastplate, which echoes the apostle Paul's instructions on spiritual warfare. "I'm looking at this and my wife is laughing her socks off and nudging me frantically," G P said of the screening they attended.
"I thought they would take it into a very dark zone," he explained, "but they've gone the other way and made it a very good all-round family film."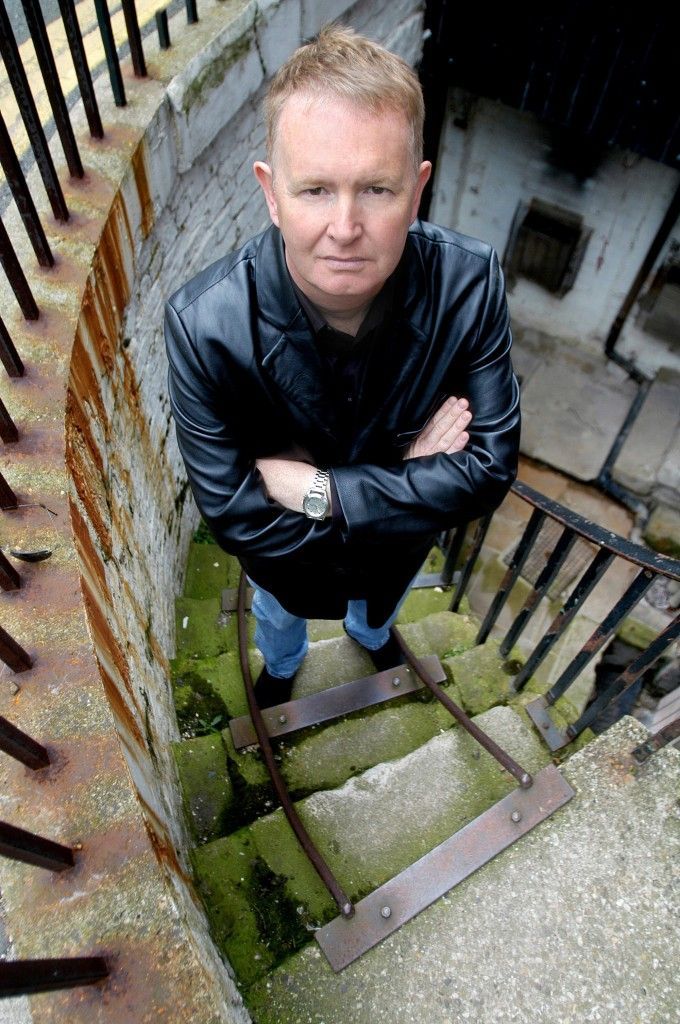 Biblical principles
A former policeman and parish priest, G P Taylor is not ashamed to admit he writes from a Christian perspective. "I earned this title of 'the new C S Lewis'," he said, "so I wanted to continue with the same sort of allegory but not having to be too overt. A lot of Christian literature tends to smack you in the face. It tends to put people off."
He prefers to convey biblical principles through a compelling story, which takes the reader on a journey to discover things for themselves. "You're inviting them to walk with you," is how G P explained it.
So what's his hope for the new film? "I want people to enjoy one-and-a-half hours of good quality entertainment without gratuitous violence, swearing and inappropriate themes," he said, "one where they can sit with their family and discuss later some of the things that went on in the film."
Clive Price is a freelance journalist who has followed the career of G P Taylor since his first novel "Shadowmancer" came out in 2007