Outspoken cleric and former Queen's chaplain Dr Gavin Ashenden has shocked his evangelical devotees by becoming a Catholic.
Dr Ashenden featured in the last issue of HEART (Dec/Jan) after speaking at a meeting in Sussex hosted by Rev Michael Blades, who told HEART that "Dr Ashenden's gifts and graces will not go unused [in the Catholic Church]."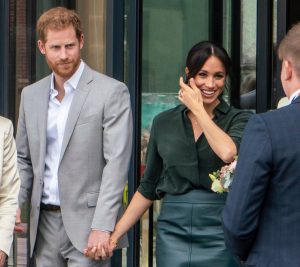 Meanwhile, Dr Ashenden has hit the headlines outside Christendom when he criticised the departure of the Duke and Duchess of Sussex from royal life. He said, "The problem for the Sussexes is the clash between two cultures, royal and celebrity. It is beginning to look like Meghan has been unable or unwilling to transition from celebrity love to dutiful love…
"It looks like the Sussexes have chosen to put their own self-interests before their public duty and family."
"The Sussexes have put their own self-interests before their public duty"
Dr Ashenden, whose move to Rome was announced in his popular 'Anglican Unscripted' YouTube broadcasts, said that Anglicanism was "trying to placate secular society and progressive values". He claimed that the Catholic Church "has the integrity and the roots to win the [cultural] struggle".
"Anglicanism was trying to placate secular society"
Adherents to orthodox evangelicalism will be concerned by his recent references to Marian apparitions, eucharistic miracles and the "theological maturity and spiritual potency" of the magisterium (teaching authority of the Catholic Church).
Reflecting on the theological aspect of his move, he said: "The problem with salvation by faith alone was it was a perfectly proper reaction to a distorted theology in the 1400s but there's no need to constantly react to something that happened in the 1400s. It seems to me, reading the New Testament, that Jesus said very clearly that salvation depends upon the way we believe and the way we act."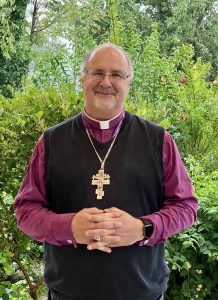 Dr Ashenden resigned as chaplain to Her Majesty in 2017 after he objected to the reading of the Qu'ran at St Mary's Episcopal Cathedral in Glasgow. A few months later, he left the Church of England and was consecrated as a missionary bishop to the UK and Europe by the US-based Christian Episcopal Church, in order to support traditionalist Anglicans leaving the Church of England.
He was received into the Catholic Church in Shrewsbury Cathedral on 21 December. As his wife became a Catholic two years ago, it looks as if the Ashendens are planning for more than a Roman holiday.