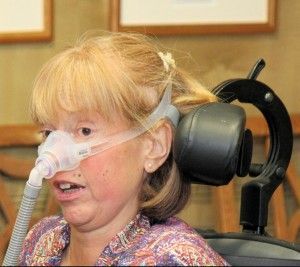 THE STRONG FEAR BECOMING THE WEAK – so they are behind the push to allow terminally ill people to commit suicide with assistance. This is a law for the strong at the expense of the weak, according to Baroness Campbell, opposing the Assisted Dying bill in the House of Lords.
Baroness Campbell, a sufferer from severe spinal muscular atrophy, used a respirator and was helped by an assistant to voice her strong opposition to Lord Falconer's bill during the debate on January 16.
As peers listened in respectful silence, she said: "We have been told time and again that disabled people with life-limiting conditions have nothing to fear from the Assisted Dying Bill. We are told it is necessary only to help a few desperate individuals to end their lives when they have weeks or months to live, and that, if enacted, it will not touch anyone who does not want it.
"I do not believe that. Disabled and terminally people are rightly frightened that it puts them at risk."