VICTORIA WASTENEY THOUGHT she was being supportive when she offered to pray for her unwell nursing colleague.
The 37-year-old, a senior occupational therapist at John Howard Mental Hospital in Homerton, East London, placed a hand on Enya Nawaz and prayed, "God, I trust you will bring peace and you will bring healing".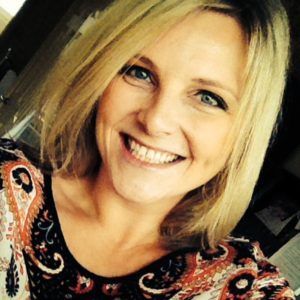 She also gave Miss Nawaz, a Muslim who was allegedly going into hospital for treatment, a copy of I Dared to Call Him Father – the autobiography of a Muslim woman who became a Christian.
It never crossed her mind that she would be sacked from her job for encouraging Miss Nawaz.
East London NHS Foundation Trust suspended Victoria on full pay for nine months, with a subsequent written warning following an internal appeal and instructed her to not discuss faith issues with colleagues again.
Victoria, from Buckhurst Hill in Essex, has now mounted a legal challenge via the East London Employment Tribunal against the health authority for religious discrimination.
She said: "My professional career has been jeopardised, my reputation damaged, relations with colleagues ruined and I was subjected to an ordeal of persecution dressed as 'disciplinary action' for an extraordinarily long time. I was discriminated against because of my faith."
Terry Sanderson, President of the National Secular Society, said Victoria's version of the story sounded "a tad unconvincing". He said a critical eye was needed, adding it sounded as if there was 'something that we haven't been told', adding, "Was it really all as good natured as recorded here?"
East London NHS Foundation Trust did not want to comment before the conclusion of the tribunal.