A Christian who refused to make gay pride T-shirts has won his case at the Kentucky Supreme Court.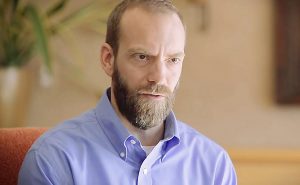 The print shop owner, Blaine Adamson, has been in a long legal fight to avoid being forced to print shirts for the Lexington Pride Festival.
Justice David Buckingham stated that Adamson's shop "was in good faith objecting to the message it was being asked to disseminate" and quoted the US Supreme Court's ruling that "forcing free and independent individuals to endorse ideas they find objectionable is always demeaning."
Adamson stresses that he does not discriminate against gays, happily serving and employing them, but could not print a message that conflicted with his convictions.
CBN News reported that two lesbian business owners had sided with the printer. Kathy Trautvertter and Diane DiGeloromo of BMP T-shirts agreed that, if asked, they "could not create or print anti-gay T-shirts for a group".