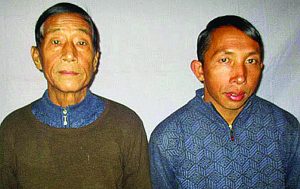 Two assistant pastors arrested by the Burmese (Myanmar) army last December were sentenced to prison on 27 October.
The charges of unlawful association, defaming the military and spying were all denied by the pastors.
Pastor Dom Dawng Nawng Latt, 65, was given four years and three months, while Pastor La Jaw Gam Hseng, 35, received two years and three months.
The two ethnic Kachin pastors, members of the Kachin Baptist Convention, were alleged to be spies for the Kachin Independence Organisation (KIO).
Pastor Zau Ra of the Kachin Baptist Convention told Morning Star News the real reason the two pastors were arrested was probably for telling local journalists about illegal army attacks on a Catholic church building, schools and houses in Shan state in November 2016.