The US raid that resulted in the death of the leader of Isis in October was named after a Christian woman he raped.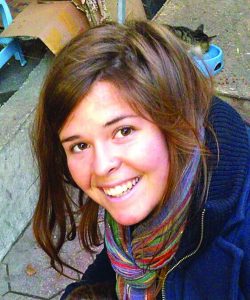 Abu Bakr al-Baghdadi killed himself rather than be captured when American soldiers hunted him down in northern Syria. The operation was dedicated to Kayla Mueller, an aid worker, who refused to convert to Islam and was tortured and murdered by Isis.
Mueller was kidnapped in August 2013 in Aleppo, Syria. The Times reports that Baghdadi himself repeatedly raped her before announcing her death in 2015. Her body has never been recovered.
"By God and your prayers I have felt tenderly cradled"
In a letter written to her parents while she was in captivity, Mueller wrote: "In the end the only one you really have is God. I have come to a place in experience where, in every sense of the word, I have surrendered myself to our Creator… by God and by your prayers I have felt tenderly cradled… I have learned that even in prison, one can be free. I am grateful."